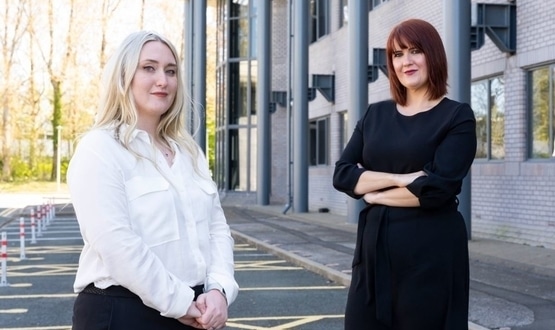 Work has continued on the deployment of a national critical care information system in all NHS hospitals in Wales with the creation of 25 new IT jobs.
The jobs, 13 with Digital Health and Care Wales (DHCW) and 12 with Ascom, are for a joint project team to help deliver Ascom's Clinical Information System (CIS).
The system aims to enable the intensive care staff of the 14 standard adult critical care units in Wales to manage many aspects of care electronically.
Previously, only three of the units in Wales used electronic systems from other vendors, while the rest used paper records. The new system will transform care digitally and provide staff with a single source of truth for patient information.
New appointments to the project team include Nicola Duglan-John, Ascom's clinical consultant, and Stephanie Mahoney, DHCW's lead data standards specialist.
Mahoney said: "I want the data to be visible to help improve patient care. By collecting all this information electronically, we can help improve health planning as well as analyze trends in patient outcomes to develop different intensive care treatments.
"I am really impressed that Digistat can gather information without duplicating various sources, including medical devices. It will save staff so much time and make patient care safer. "
The Ascom contract has a duration of seven years with the option to be extended for another three years and includes the implementation of Digistat through a managed services contract.
The technology will begin deploying at Grange University Hospital later this year, followed by a gradual deployment to other units by 2023. In 2019, some 198 intensive care beds in Wales were admitted. 10,000 people.
Ascom Managing Director Paul Lawrenc added: "We are very proud to have created so many highly specialized sites with Ascom, and our team hopes to work with DHCW to create the best possible system for care staff. Critique of Wales ".
Digital Health and Care Wales was officially released on April 1, 2021. It was formerly known as the Wales IT Service and focuses on delivery, innovation and support for the health and well-being of people living in Wales.