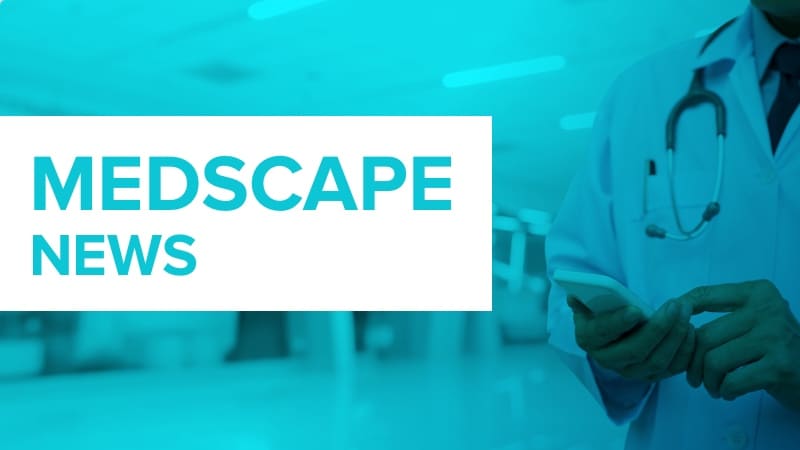 A new online survey of inflammatory bowel disease (MII) patients found that people who seek information on social media are generally satisfied with the care they receive from their health care providers. However, the online activity suggested a desire for more information, especially regarding support needs such as diet and complementary / alternative medicine (CAM).
He to study was directed by Idan Goren, MD, and Henit Yanai, MD, of Rabin Medical Center, Petah Tikva, Israel.
The researchers suspected that social media users with IBD were looking for information they did not receive from their provider, so the researchers set out to identify these specific unmet needs. In a pilot exploratory phase of their research, they conducted an initial survey followed by an analysis of posts on social media, then conducted a second phase with a survey based on the results of the pilot exploration.
The initial survey was conducted within a social media platform in Israel called Camoni, where patients can interact with each other and with health care providers who have experience in the treatment of IBD, including gastroenterologists, dietitians and psychologists. The survey included ten items on disease characteristics, information needs, information-seeking habits, and other factors. The next step of analysis included individual online publications between January 2014 and January 2019; the researchers classified the publications according to the topics of interest set out in the initial survey and determined the frequency of publications related to each category.
Of the 255 respondents to this initial survey, 72% said they were satisfied with the information they received in person. In addition, 67% said search engines like Google were the most important source of disease-related information, 58% reported that it depended heavily on websites, and 53% said it depended on health care providers. The most common topics of interest were diet (65%), medications and their possible adverse effects (58%), disease management (48%), and CAM (43%).
Following this pilot phase of exploration, the researchers developed a structured survey that they used in IBD-based forums on Facebook and other social networks. Data from this survey were collected over a 4-week period in November 2019.
About half of the 534 respondents to the most widely distributed follow-up survey were in Israel. Overall, 83% reported using IBD-related medications, 45% of which were biological. Of the 534 respondents, 70% received treatment mainly from IBD referral centers. Interestingly, 77% said they would prefer to rely on social media guided by health care providers, but only 22% reported actually using that network. Responding on a visual analogue scale, they reported overall satisfaction with their routine IBD care (mean score, 79 ± 27 out of 100), the effectiveness of communication from their suppliers (82 ± 24), and the ability of providers. to understand patients 'concerns (73 ± 28). Those who were active on social media rated the accessibility of the IBD service as 68 ± 30. The exploration of topical interest found that the most common was diet (46%), lifestyle ( 45%), CAM (43%), interpretation of diagnostic tests (34). %), and references and reviews from specialists (31%).
Overall satisfaction with information from health care providers contrasted with some previous studies that had shown that patients looking for information online often felt the opposite: for example, a 2019 Canadian. poll found that only 10% -36% of patients with IBD believed they received adequate information about IBD problems during clinical visits. The authors of the current study speculated that the inconsistency could be explained by the fact that the current survey included patients with higher disease burden, who could draw more attention during clinic visits than patients with milder illnesses. .
"In conclusion, our results indicate that patient activity is active [social media] it appears to be independent of their satisfaction with formal IBD care and rather reflects the current need for ongoing information, especially focused on support needs, such as diet and CAM, "the researchers wrote.
"Try not to do everything on Google"
The findings came as no surprise, but the researchers found that patients seeking information online often have a high level of disease burden, as evidenced by the use of biologics and most specialists. That's worrisome, he said Jason Reich, MD, a gastroenterologist from Fall River, Massachusetts, who has also studied the use of social media among patients with IBD but did not participate in this study. "The last person who wants to get poor quality information is someone with a fairly active illness," Reich said in an interview.
Reich agreed with the authors that IBD specialists should consider having a dietitian at their clinic or at least refer patients to dietitians at first. He also advocated that gastroenterologists (and all doctors, really) have an online presence, if possible. "At the very least, make yourself accessible to yourself and your office. I always tell my patients that if you have any questions, try not to do everything online on Google and just send me a message via of the portal, "Reich said. He added that nurses can take on these roles, especially those trained in IBD. "Personally, I don't mind sending my short messages back and forth. Especially if it's just a question. That's easy enough to do when it takes maybe a minute or 2."
The authors did not disclose any source of funding. Reich has no relevant financial information.
This article originally appeared on MDedge.com, which is part of the Medscape professional network.