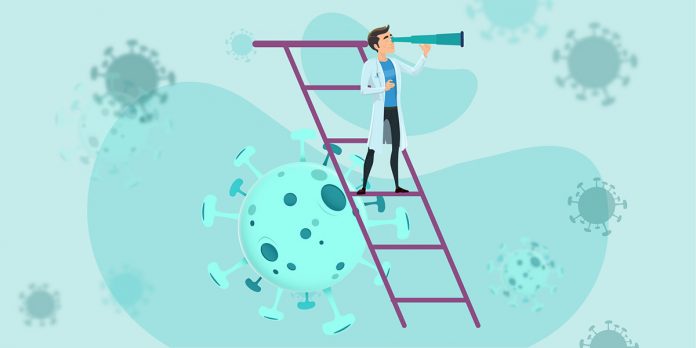 Dallas, TX, United States, 08/07/2021 / Bridge Patient Portal /
In the aftermath of Covid, U.S. healthcare is standing at a crossroads as Biden seeks to "make high-quality care accessible and affordable for every American" in a country that continues to be the most expensive place in the world for healthcare.
A lot could change over the coming months as Biden seeks to build up the U.S. healthcare system in the aftermath of Covid. According to the most recent figures from the Department of Health and Human Services (HHS), enrollment in public health plans is now at a record high.
Amid the political reforms, healthcare practices around the country are facing numerous challenges for the future, including increased costs, higher administrative burdens, and growing patient populations – not to mention the scars of Covid-19 and the threat of future pandemics.
Challenges facing U.S. healthcare
1. Impact of Covid-19
Covid-19 has put enormous pressure on the United States' already overburdened healthcare system. Widespread infection (more than 35 million cases since the pandemic began) and more than 600,000 Covid-related deaths have forced a reckoning for the sector, putting long-term issues such as understaffing firmly in the spotlight.
2. Regulatory changes
In the election campaigns of 2020, Biden ran on a ticket of protecting and building on the Affordable Care Act (ACA) "by giving Americans more choice, reducing health care costs, and making our health care system less complex to navigate".
With changes to tax credits, the expansion of coverage to low-income Americans, and a proposed public health insurance option, the new president wants to broaden the Affordable Care Act to include an estimated 97% of Americans.
Meanwhile, alternative payment models such as value-based care are shaking up the way in which healthcare is administered, priced, and paid for, and could eventually come to replace the current fee-for-service model that dominates American healthcare.
3. Expanding patient populations
The United States Census Bureau estimates that, by 2032, the nation's population will have grown by more than 10%, while those over the age of 65 will have increased in number by 48%.
An increase in patient numbers can have a knock-on effect on the front desks of healthcare operations, meaning more time spent on patient appointment scheduling, handling phone calls and enquiries, patient intake.
4. Higher costs of care
According to a report in Investopedia, healthcare spend in the U.S. has risen every single year for the past 60 years.
But in spite of the fact that spend-per-capita dwarfs that of the next biggest spender – Sweden – spend on healthcare continues to grow at a dizzying pace. Currently, it is growing around 1.1 percent faster than U.S. GDP.
By 2028, healthcare spend could reach a massive $6.2 trillion annually and account for 20% the United State's GDP, a figure that many consider to be unsustainable.
How healthcare organizations are trying to adapt
As regulations, populations and infection rates shift, healthcare organizations are attempting to modernize in order to cope with whatever the future holds. Here are their key strategies so far.
Digitalization and remote services
Since the Covid pandemic broke out in 2020, practices have rushed to adopt new telemedicine software such as Zoom for Telehealth to allow them to care for patients outside of the surgery setting.
Since people now spend so much of their lives online, HIPAA compliant messaging is also growing in prominence in the healthcare sector, giving patients a WhatsApp or Facebook Messenger-style experience for the management of their health.
Equally, practices are implementing state-of-the-art patient check-in software that allows patients to submit forms online. All of this is part of a new 'virtual waiting room' concept, which has become increasingly relevant as practices seek to ease the bottleneck in their waiting rooms in a post-pandemic world.
With patient populations and administrative workloads growing bigger each day, practices are increasingly turning to new digital tools that can help them automate many of their day-to-day tasks.
This strategy goes hand-in-hand with the roll-out of remote care, such as telemedicine, and patient check-in software. Much of this patient-check in software integrates with practices' source systems, meaning that patient data is all compiled, stored and updated digitally to relieve the burden on practice staff.
Another key example of the move towards increased automation in healthcare organizations is the increased popularity of medical scheduling software, which enables patients to book, amend, and cancel appointments online – often through patient portal software.
While practices have been adept at adopting piecemealed digital solutions, the digital front door is all about coordination and ease of use for both practices and patients. Essentially, it means that patients should be able to access all the healthcare tools they need – whether that's patient check-in software or medical scheduling software – through a single login, much like they would be able to with an online banking app.
With many of today's healthcare consumers demanding a comprehensive patient portal to manage their care, the trend towards the digital front door looks set to continue long into the future.
Patient engagement reflects the idea that patients should be active participants in their own health and wellness – a notion that's become central in the pandemic with social distancing measures and other hygiene regulations.
As studies have shown, an engaged patient population can take much of the pressure off practices as well-informed and motivated patients often make better decisions for their health.
Through online personalized patient education, medical scheduling software, HIPAA compliant messaging, and other means of empowering their patient populations, we can expect patient engagement to continue to play a major role in America's long-term health strategy.
What the future holds for U.S. healthcare
So, what does all of this mean for the future of healthcare in America, and what should today's patients expect from their providers?
One thing is clear: the impact of Covid-19 will not end with widespread vaccination or even the elimination of the virus. Trends from the pandemic, such as the take-up of telehealth and other digital services, look set to continue into the future.
Why? Because they're increasingly popular, and have made life easier for both patients and practices.
Meanwhile, Biden is determined to implement sweeping reforms designed to drive down healthcare costs and expand coverage. The question that's on everyone's lips is, of course, how he will pay for the reforms – and how much of a fight he will face against the industry when it comes to cutting costs.
Media Details
Bridge Patient Portal
Dallas, Texas
Source: SubmitMyPR
Release ID: 25456
Original Source of the original story >> What Americans Should Anticipate in Healthcare and Patient Engagement after Covid – Bridge Patient Portal
Content Disclaimer:
DISCLAIMER of Liability. IN NO EVENT SHALL OUR PR COMPANY BE LIABLE OR RESPONSIBLE TO YOU OR ANY OTHER PERSON FOR ANY DIRECT, INDIRECT, INCIDENTAL, CONSEQUENTIAL, SPECIAL, OR EXEMPLARY DAMAGES OF ANY KIND, INCLUDING WITHOUT LIMITATION, LOST PROFITS OR LOST OPPORTUNITIES, EVEN IF ADVISED OF THE POSSIBILITY OF SUCH DAMAGES IN ADVANCE AND REGARDLESS OF THE CAUSE OF ACTION UPON WHICH ANY SUCH CLAIM IS BASED, INCLUDING, WITHOUT LIMITATION, ANY CLAIM ARISING OUT OF OR IN CONNECTION WITH ANY OF THE CONTENT, INCLUDING, WITHOUT LIMITATION, AUDIO, PHOTOGRAPHS, AND VIDEOS, OR OF THE ACCURACY, RELIABILITY, OR LEGALITY OF ANY STATEMENT MADE IN OR OMITTED FROM ANY advertisement, sponsorship, endorsement, testimonial, opinion, or other product-related or service-related statement or review appearing in the Websites or in ANY post or article distributed via the Websites.