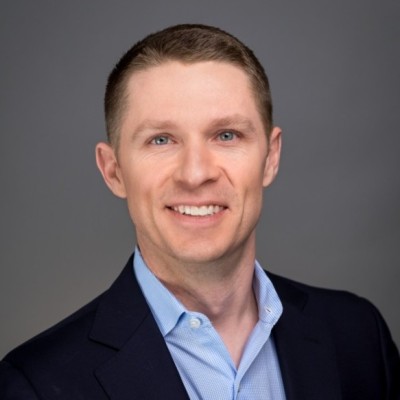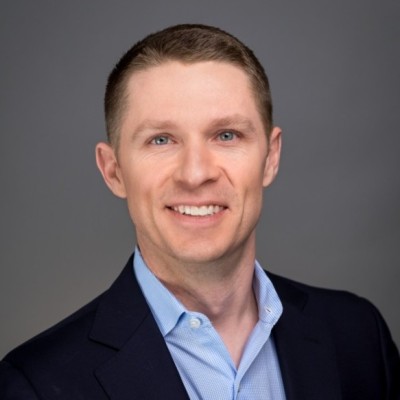 The promise of primary care in improving health outcomes has been demonstrated over time. At the core of this equation is a robust, longitudinal relationship between patient and provider. These positive relationships often improve patient satisfaction, leading to increased commitment and utilization of primary care services. Recent studies, however, suggest that people do not participate in primary care.
In fact, Teladoc Health's internal data has shown that 80% of members do not have a strong relationship with a primary care provider (PCP). Because primary care is a key factor in the prevention, well-being and management of chronic diseases, deficiencies in the primary care relationship could lead to more vulnerable populations and limit the potential benefits for patients.
A different approach to primary care is needed. Virtual primary care it can address the challenges of traditional care and help fill existing care gaps. And now organizations, suppliers, and consumers seem more willing than ever to accept it. Virtual primary care amplifies value in a number of ways, including:
– Increase time spent with a provider and reduce waiting times
– Early detection of chronic diseases and better management of patients with multiple chronic diseases
– Reduction of costs for partners and entrepreneurs
– Expand access, allowing more members to commit to primary care
– Comprehensive care coordination to help members navigate the health ecosystem
Virtual primary care integrated into a virtual health plan also offers a new alternative for employers and health plans to curb rising health care costs, while improving outcomes and boosting member involvement and satisfaction.
Instead of adding teleconsultations to the traditional plan menu, virtual plans create an optimized benefit design for members who prefer a virtual gateway to care, which studies show is an increasing percentage of the population. This allows plan sponsors to tailor design and participation strategies for populations that have self-identified as promoters of virtual care and achieve cost and quality measures in doing so.
"Virtual first" does not mean "virtual only"
In this nascent category, virtual health plans can take many forms. However, some common factors are beginning to emerge. Virtual-first health plans place particular emphasis on the PCP as the "marshal" of care, which develops a longitudinal relationship with the member (compared to an on-demand provider) to provide highly coordinated care. Virtual-first health plans offer the same benefits as traditional plans while encouraging virtual visits and this element of improved care coordination. Members who select a virtual health plan first have access to traditional care, as healthcare teams help them find high-quality, low-cost providers within their network. Ensuring that the non-virtual look is perfect is a key element of a successful virtual first plan.
A virtual health plan at first seems tailor-made for technology-savvy millennials. But what about the other generations? We see virtual health plans as attractive to all employees who have no relationship with a PCP or have a high-quality relationship with a provider: a patient population that is a significant part of the workforce. of the USA. Adults who spent at least one year without a single visit to a primary care provider increased from 38% to 46%.
For providers, a virtual health plan often provides a care team that helps members navigate to the resources they need. This approach also removes documentation and administrative expenses from providers, allowing them to spend more time with their patients during a visit.
An oasis in a desert of primary care
Millions of people live in deserts of primary care, where PCPs are few and far between. As visits to the PCP have declined, even among those with health benefits, people visit high-cost urgent care sites or the emergency room as de facto primary care. Virtual primary care can provide access to PCP from anywhere in the U.S., which in turn can help members get the care they need, avoiding visits to the emergency room due to delays in treatment and suboptimal management of chronic conditions.
Virtual health plans could encourage cross-modality care models, allowing members to access lower-cost care settings or lower-cost providers of equivalent quality. The technology to remotely provide some screening procedures already exists and is only improving.
Virtual access across the country can also lead to health equity. For example, with virtual primary care, one person in New York City and one person in rural America have the same high-quality experience. In addition, virtual health plans can offer translation services to further suit the needs of members. These models also send devices and services to the member's home, which they may not have previously been able to access.
A market ready for the virtual first
Americans have already realized the value of virtual care. When the COVID-19 pandemic shut down medical offices, consumers turned to digital options en masse, some for the first time, and saw the benefits of virtual visits. Research indicates that the use of virtual visits by consumers has quadrupled, from 11% to 46% since the pandemic began.
As for providers, the proportion of doctors who said they had had a virtual consultation since the pandemic began has almost quadrupled, from 22% to 80%. In the same time period, 68 percent of physicians told researchers that they were personally motivated to increase the use of telehealth in their practice. Seventy-one percent said their organization's leadership was motivated to do the same.
Looking to the future, employers will need to control healthcare costs while providing benefits that attract and retain the best employees. Employers and employees have shown an appetite for innovative plan designs. In the decade between 2007 and 2017, enrollment in health plans with high deductibles increased from 17% to 43% among adults aged 18 to 64 with employment coverage. Enrollment in traditional plans declined during the same period.
Advanced health plan providers and buyers offer virtual health plans, and pandemic-experienced employees are ready to use them.
The healthcare ecosystem is evolving and it is clear that improving health outcomes will require considering the centrality of virtual solutions in plan design as an opportunity to meet consumer needs and transform the quality of primary care.
---
About Robert Bressler
Robert Bressler is the Senior Vice President of Primary260 a Teladoc Hello where he is responsible for the global growth and direction of Teladoc Health's primary care solution ("Primary360"). Primary360 enables consumers to live their healthier lives by realizing the many benefits of primary care through an ongoing relationship with a PCP in a model fully supported by a comprehensive care team. With Teladoc Health since 2013, Mr. Bressler combines his in-depth knowledge and expertise in healthcare products and marketing strategy, delivery and operational execution of business development to transform the way people experience care.
---