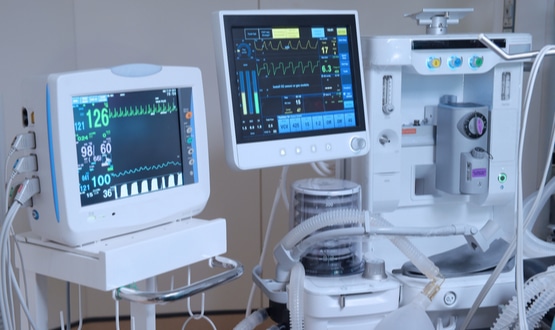 NHS Trust, North Midlands University Hospitals, has chosen Ordr to provide a new cybersecurity solution that will improve patient safety.
The System Control Engine (SCE) solution is capable of locating and protecting all connected devices, including the Internet of Things (IoMT), the Internet of Things (IoT), and operating technologies (OT).
As a result, all hospital, medical and non-medical equipment connected to the trust network can be profiled, protected and monitored under a single umbrella system, which can detect any abnormal activity that may suggest that a device has been compromised. .
Dr. Zia Din, clinical trust manager (CCIO) of the trust, said: "Saving time for staff and assuring patients that they and their information are safe is always a priority for us.
"This system is invaluable because it allows our staff to care for our patients safely, knowing that cybersecurity is being taken care of. It is reassuring that we are less likely to affect our systems needed for patient care." .
This deployment comes following a similar agreement Ordr reached with Southampton University Hospital NHS Foundation Trust (UHS) in January 2021, which also saw the SCE solution deployed.
Bob Vickers, head of the UK and Ireland at Ordr, added: "There is an urgent need, more than ever, to address the visibility and security of unmanaged IoT, IoMT and OT devices, especially because healthcare organizations are they are currently under immense pressure to reduce costs and use resources efficiently to meet the many challenges posed by the pandemic.
"With Ordr, security teams can increase the visibility of IoT risks, comply with devices, manage purchases and capital expenditure. By leveraging device usage statistics, healthcare organizations can identify areas where it is overused or overused, freeing up resources to care for more people who need it. "
You can learn more about protecting your medical devices from cyberattacks next webinar on good practices in digital health which will take place on Friday (May 7) and will feature Ordr i Adrian Byrne, CIO at Southampton University Hospital NHS Foundation Trust.