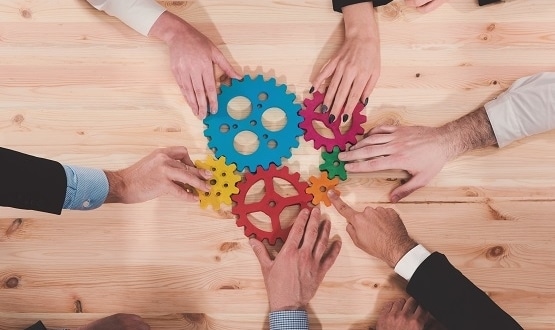 Two integrated care systems work together to deploy a single electronic patient record across the region's five acute trusts.
The Cornwall and Devon Integrated Care Systems (ICS) are in the process of developing a "strategic outline case" for a shared electronic patient record (EPR).
Recent documents from the board of University Hospitals Plymouth, one of the most reliable in the region, confirmed that the organization was working with partners "across the peninsula" to develop the registry.
A spokesman for the NHS Devon Clinical Commissioning Group (CCG), which is part of the Devon ICS, said: "We are currently working with all mainland trusts to define what a system-wide benefit case would look like for a single EPR. case of strategic scheme must be completed by the end of this year ".
It is not yet known whether ICS has a preferred provider for EPR. Royal Devon and Exeter Foundation Trust, one of the peninsular trusts, recently entered live with an EPR of the American firm Epic.
Digital Health News has previously reported that Torbay's neighboring hospital and South Devon Foundation Trust he quickly tracked his EPR plans using the money allocated as part of the government's '40 new hospitals 'program.
Acute and community confidence was one of 40 hospitals allocated to fund the government's £ 3.7 billion plan to build 40 new hospitals by 2030.
All acute trusts on the Cornwall and Devon peninsula, except Royal Devon and Exeter, received funding from the program.
A broader digital agenda
Digital transformation is a key priority for ICS, as there are other projects underway to provide more joint attention across the region.
Devon ICS is expected to deliver a single EPR to all hospices in the region, with the ultimate goal of integrating the entire EPR system across the region.
Emphasis is also placed on "enabling effective communication between clinical systems in Cornwall".
The work is supported by a system-driven £ 8.8 million investment.
In addition to EPR programs, work is also underway to develop more integrated care services.
NHS Devon CCG has published a Offer of £ 167 million for an integrated urgent care service in Devon.
The service is expected to provide "easy access to urgent healthcare services that are fully integrated with all aspects of the system, across the NHS 111," according to the tender announcement.
A 111-call clinical evaluation process will then be used to sign patients to the correct healthcare professional.
"The basic vision of the UIC [integrated urgent care] The service in Devon builds on the success of NHS 111 in simplifying patient access and increasing the confidence that they, commissioners, health professionals and, above all, citizens have in services. "