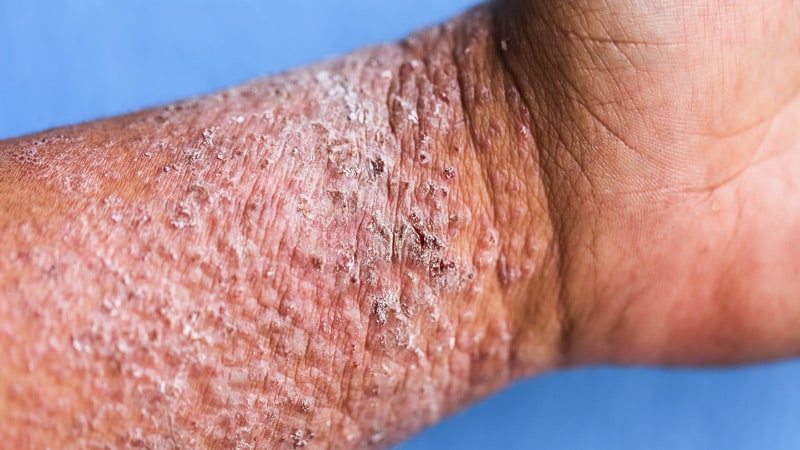 On Friday, the Committee for Medicinal Products for Human Use (CHMP) of the European Medicines Agency (EMA) issued a positive opinion on the IL-13 inhibitor tralokinumab (Adtralza) for the treatment of adults with moderate a serious atopic dermatitis (AD) eligible for systemic therapy.
The new opinion represents the final stages before the European Commission decides whether tralokinumab will be authorized for use throughout the European Union. The final decision should be made in the coming months.
If finally authorized, tralokinumab would become the first fully approved monoclonal antibody targeted to the cytokine IL-13, a key factor driving the signs and symptoms of the disease. Tralokinumab has previously been shown to target IL-13 with high affinity and subsequently improve the symptoms associated with inflammatory skin disease.
The EMA accepted tralokinumab's marketing application last June. Alongside the marketing application, data from placebo-controlled, randomized, ECZTRA 1, 2, and 3 randomized trials were presented.
In the ECZTRA trials, treatment with tralokinumab, alone or with topical corticosteroids, was associated with significant improvements in the researcher's overall assessment score of clear or nearly clear skin and, at the very least, an improvement in 75% in the eczema area score and severity index (EASI) -75). The safety of tralokinumab in these trials was comparable to that reported with placebo.
Provisional data from the open-label extension trial, ECZTEND, also showed that tralokinumab treatment was associated with lasting efficacy in adult patients with moderate to severe AD. Patients in this study were previously enrolled in ECZTRA trials 1 and 2 with parents and had received the IL-13 inhibitor for up to 2 years. Data from this trial were recently presented during the American Academy of Dermatology Virtual Meeting Experience (AAD VMX) 2021.
Pending the final decision of the European Commission, the application for marketing authorization for the use of tralokinumab in adults with moderate to severe AD will be valid in all Member States of the European Union, in more from Iceland, Norway and Liechtenstein. Other regulatory applications for the drug are currently being submitted to health authorities in several countries around the world.
In July, the U.S. Food and Drug Administration accepted an application for a biological product license (BLA) for tralokinumab for the treatment of moderate to severe disease in adults. Data from the phase 3 ECZTRA 1, 2 and ECZTRA 3 studies were also submitted to the FDA along with the BLA.
The FDA, in accordance with the Prescription Drug Tariff Users Act, expects to make a final decision in the second quarter of this year on whether to allow tralokinumab in the U.S. for the indication of adult disease.
For more news, follow Medscape at Facebook, Twitter, Instagram, YouTube, i LinkedIn