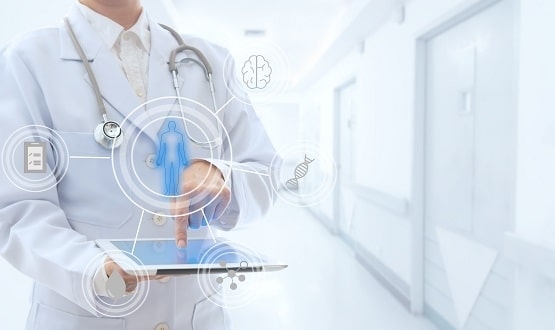 Torbay and the South Devon Foundation Trust will use the money allocated as part of the government's "40 New Hospitals" program to purchase a new electronic patient record.
Acute and community trust was one of 40 hospitals allocated to fund the government's £ 3.7 billion plan to build 40 new hospitals by 2030.
But recent cardboard papers they reveal that he has chosen to quickly track his electronic patient record (EPR) before building infrastructure.
The paper refers to the trust emergency department, which currently has 25 different systems in operation, and highlights the need for an EPR to achieve "efficiency".
The EPR "would lay the groundwork for health care to be provided in all acute, community and mental health settings. It would ensure that the most up-to-date patient records were available at all times and therefore patients would be treated appropriately. safe, at the right time and place, "said the minutes of the board meeting.
Funding allocated to the trust of the government's new hospital program was for the reconstruction of Torbay Hospital, a new smaller acute care hospital, an elective center and a collaborative Northeast South elective center.
The entire infrastructure would be "backed by an EPR system and technology-enabled care," according to a government statement on the Torbay and South Devon program.
Confidence leadership on the government's health infrastructure plan, now known as the new hospital program, said there was "confidence" that the program could support "trust" capital capacity for the EPR. .
A spokesman for the trust said its current digital services "do not adequately support our people or our services".
"We have the opportunity to advance our digital transformation that will have a real demonstrable benefit in improving care delivery and benefiting the working lives of our people," they said.
"We recognize that, by nature, the development of the estates will take longer to deliver. By implementing an EPR first, we will be able to achieve pathway transformation for the benefit of patients prior to physical infrastructure developments.
"This will also reduce the impact on our people of two significant change programs that will be delivered at the same time."
They added that "additional digital capacity" will better support staff and services through redevelopment work. The EPR is expected to be ready to launch into new farms when they are built.
They confirm that no decision has yet been made on which provider will provide the EPR.
Neighboring trust Royal Devon and Exeter NHS Foundation Trust went live with one Epic's £ 42 million EPR in October 2020.
The health infrastructure plan was first launched in September 2019, promising an investment of £ 2.8 billion for the construction of six new hospitals. In September 2020, new £ 3.7 billion in funding was announced for the construction of 40 new hospitals.