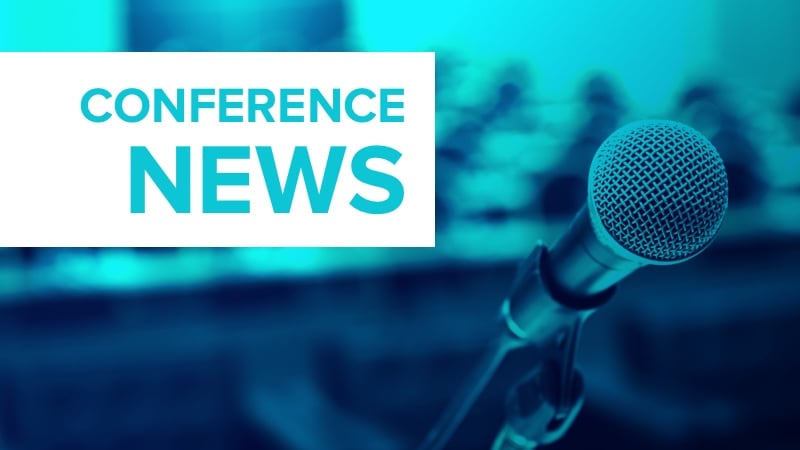 Transcranial magnetic stimulation (TMS) treatment has a robust effect in patients with major depressive disorder (MDD), according to a large registry study.
Based on patient self-reports and physician evaluations, the researchers found that TMS was "surprisingly effective" and "eye-opening" for these patients, said Harold A. Sackeim, principal investigator, professor of clinical psychology in psychiatry and radiology, Columbia University, New York, said Medscape Medical News.
"In a presumably treatment-resistant population, efficacy was compared favorably with virtually all drug treatments" tested in the studies, Sackeim said.
He noted that the record "from which the data were obtained" is the largest for any treatment of depression"These positive results suggest that TMS should be considered a first-line treatment for MDD," he added.
The study was presented at the 2021 Annual Meeting of the American Psychiatric Association (APA) virtual and previously published at the Journal of Affective Disorders.
Real world study
The results of randomized clinical trials have shown that TMS is effective for MDD episodes. However, researchers point out the need to characterize and identify patient-related clinical outcomes and treatment.
The study included 5010 adult patients who had received a primary diagnosis of MDD and who were treated at 103 consultations in the United States. Participants completed the nine-item patient health questionnaire (PHQ-9) at baseline and at least again after TMS treatment.
The mean baseline score of PHQ-9 was 19.8, indicating moderate to severe symptoms. This was also reflected in a smaller sample that included Clinical Global Impressions – Severity (CGI-S) assessments from physicians, primarily psychiatrists.
About two-thirds of the population studied were women. The median age was about 50 years. Typically, participants received about 30 TMS sessions for 7 to 8 weeks.
TMS targets the tissues of the dorsolateral prefrontal cortex. The standard protocol is to administer a "fast" or high-frequency (10 Hz) pacing on the left side. Sometimes, slow frequency stimulation is added to the right side. About 57% of patients were treated on the left side and 43% were treated on both sides. Each session involved the delivery of about 3,000 impulses.
In the analysis of patients 'self-reports (PHQ-9), the response rate, which was defined as 50% or more resolution of symptoms, was 58% to 69%. The remission rate, defined as asymptomatic or with minimal symptoms, ranged from 28% to 36%.
Results were approximately 5% higher in the "completer" sample, which included 3814 patients who received at least 20 treatments and who completed a PHQ-9 evaluation at the end of the treatment course.
The number of completion of the analysis was "massive," Sackeim said. It's "ten times larger than in any previous TMS study; all randomized trials have a couple of hundred subjects at most, so that's huge."
The results provide a "complete snapshot" of TMS to the "real-world" community rather than in the "highly controlled" environment of most studies, he added.
Gender differences
The analysis that included CGI-S medical measures yielded estimates of higher outcomes: 79% to 83% for the response rate and 47% to 63% for the remission rate.
Women used to have better clinical outcomes. "It seems to me that around age 50 is where the difference is seen," Sackeim said. "Among women, it seems that as they age, the result will be better, while men do not show this kind of positive aging effect."
This difference may be due to associated hormonal changes menopause and the fact that older men with depression might have one stroke or brain injury. Sackeim said he plans to look more closely at women's outcomes compared to men.
The finding of a significant positive effect on aging contrasts with previous research suggesting that age was a negative predictor. This, Sackeim said, illustrates how quickly the TMS field is evolving.
He noted that researchers are now customizing the procedure by determining the optimal target for each patient. Other researchers are testing different protocols.
In the current study, the results tend to be better for those who received 4,000 or more impulses, Sackeim said. "There was an indication of a dose-response effect in terms of how many pulses per session," he said.
The authors note that the response and remission rates of the PDQ-9 study indicate that the clinical results are comparable to those of the seven antidepressants studied in level 2 of the large Sequential Treatment Alternative to Relieve Depression (STAR-D) trial.
Initial relapse data in the study population are "encouraging," Sackeim said. "You do not see the rapid relapse you make when you stop some treatments, for example with ECT [electroconvulsive therapy]. "
The "slower onset of action" over several sessions "may induce longer benefits," he added.
Guaranteed extended use?
The intervention was very safe. Side effects, including headaches, were minimal and "there were virtually no cognitive effects," Sackeim said.
Sackeim believes that TMS, as it has evolved, "is an exceptional choice for treatment-resistant depression and has a very bright future" and should not be reserved for patients with established treatment-resistant depression (TRD). , which is the current U.S. food and drug administration indication.
"Restricting TRD to my mind is probably a mistake. Why shouldn't the patient who has just started treatment for depression have this as a non-pharmacological option?" He said.
The limitations of the study included its open design and the fact that only the age, gender, outcome scores, and treatment parameters of the patients 'MSDs were recorded in the registry. Other clinical features were unknown, including the use of medications.
However, it is assumed that most patients had TRD, because reimbursing TMS insurance usually requires an extensive history of failed antidepressant treatment.
Commenting on the study for Medscape Medical News, Mark George, MD, professor and Layton McCurdy's gifted chair in psychiatry at South Carolina Medical University, Charleston, South Carolina, described referral and response rates as "remarkable."
The study included a "huge sample size" of Americans suffering from depression "who have not responded to speech therapy or medications," George noted.
"This real-world study shows the effectiveness, safety, and importance of MSDs for patients with depression who do not respond to medications," he said.
Neuronetics Inc. supported the clinical outcome record of the NeuroStar Advanced Therapy System, the analysis of the record data, and the writing of this manuscript. Sackeim is a scientific advisor to LivaNova PLC, MECTA Corporation and Neuronetics Inc. Receives fees and royalties from Elsevier, Inc. and Oxford University Press. He is the inventor of unpaid U.S. patents for electrically managed seizure therapy (FEAST), current domain valuation in ECT, and current adjustment in ECT devices; each patent is owned by the MECTA Corporation. He is also the initiator of magnetic convulsion therapy.
Annual Meeting of the American Psychiatric Association (APA) 2021: Poster 5290. Presented May 3, 2021.
J Affects the disorder. Published online December 1, 2020. Full text
For more Medscape Psychiatry news, join us Facebook i Twitter.