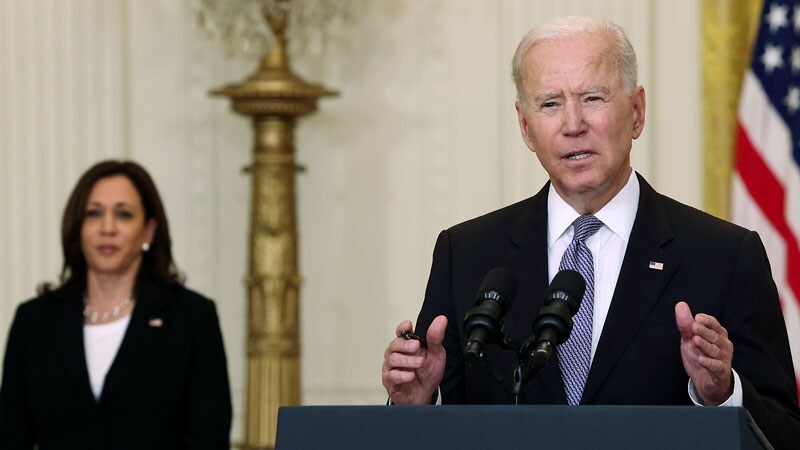 Editor's Note: Find the latest news and guidance on COVID-19 at Medscape's Coronavirus Resource Center.
The United States will ship at least 20 million doses of U.S.-approved COVID-19 vaccines overseas by the end of June, President Joe Biden announced Monday.
"Over the past 118 days, our vaccination program has led the world and today we are taking an extra step to help the world," he said at a news conference. "We know the United States will never be completely safe until the pandemic that is sweeping the world is under control."
His administration will send 20 million doses of the Modern, Pfizer and Johnson & Johnson vaccines, in addition to the 60 million doses of the AstraZeneca vaccine already established for shipment to other countries.
"No ocean is wide enough, no wall is high enough to keep us safe," Biden said. "Unbridled disease and death in other countries can destabilize those countries and pose a risk to us as well."
He said this move will help prevent new variants from sprouting around the world and making their way to U.S. borders.
"We need to help fight the disease around the world to help us stay safe here at home and do the right thing by helping other people," Biden said. "It's what needs to be done. It's the smartest thing. It's the strongest thing that needs to be done."
AstraZeneca doses are still pending FDA authorization before they can be shipped.
"This is the maximum amount of dose given by any country in the world on five occasions," White House press secretary Jen Psaki said during a briefing on Monday. "This will bring out 80 million doses in the world by the end of June."
The announcement comes just a week after the FDA approved the Pfizer COVID-19 vaccine for teens ages 12 to 15. The anticipation of federal approval sparked an ethical debate among medical professionals.
According to Biden, this is not one of the situations.
"The United States has ensured sufficient supply for all eligible Americans, all Americans 12 years of age or older," he said.
According to Biden, COVID cases have fallen in all 50 states. The CDC revised its guidelines last week, saying vaccinated residents no longer need to wear masks indoors or outdoors in most environments. Those at risk now are those who are not vaccinated, he said.
"Given that the vaccine is convenient and free, it would be an unnecessary tragedy to see an increase in cases among the unvaccinated," he said.
Biden also announced a tax cut for American families: as of July 15, people with children 6 years and under will receive payments of $ 300 a month and those with children over 6 can receive up to $ 250 a month.
"This tax cut sends a clear and powerful message to American families with children: help is on the way," he said.
By now, 60% of Americans have received at least one vaccine. COVID-related deaths have dropped by more than 80% and the administration intends to vaccinate 70% of the U.S. at least partially on July 4th.
"Every day, the light at the end of this tunnel gets brighter," Biden said. "Progress is undeniable, but we're not done yet."
SOURCES:
White House Newsletter, May 17, 2021,
President Joe Biden, press conference, May 17, 2021.