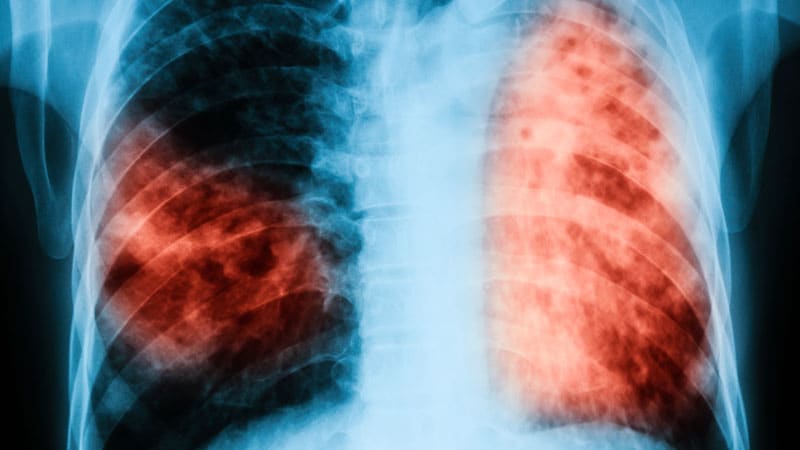 A new drug combination containing rifapentin and moxifloxacin has finally broken the 6-month treatment barrier for drug-susceptible pulmonary tuberculosis, which requires only 4 months to produce a disease-free state at 1 year in most patients. patients. The conclusions were published online May 6 a The New England Journal of Medicine.
"We had begun to believe that there was some magic about the duration of treatment for 6 months, and this trial proves that is not the case," said Payam Nahid, MD, MPH, pulmonologist and professor of medicine at the University of California. San Francisco and co-author of the study. In an interview with Medscape Medical News, noted that the results were similar in all subpopulations of the analyzed trials. "In every way we examined the performance of the regimen compared to the 6-month regimen, it was effective and comparable in terms of safety and tolerability," he said.
Reducing the duration of treatment is important, Nahid said, because reducing time by a third means patients can return to their normal lives more quickly. "The ability to cure this airborne disease earlier with a 4-month regimen also brings social benefits," he said. He noted that tuberculosis disproportionately affects regions where resources are limited and where there are high poverty rates.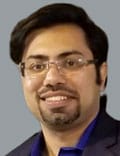 The results also show a faster conversion time of the crop with the rifapentin-moxifloxacin combination, which could result in lower transmission of tuberculosis to other people, said Amyn Malik, MPH, PhD, epidemiologist of infectious diseases of the Yale Institute of Global Health, which was not involved in the work. The short duration of the regimen can mean a reduced cost and easier adherence for patients, he added in an interview with Medsape Medical News, although additional studies are needed to determine cost savings.
Rifapentin is derived from rifampicin, but has a longer half-life, allowing you to take only one dose a day. In a previous trial, add moxifloxacin to the tuberculosis treatment regimen did not reduce the duration of treatment to less than 6 months. However, animal studies suggested that the rifapentin-moxifloxacin combination could eliminate the disease in a shorter time than either of the two separately. The results of the phase 2 clinical trials with the combination showed no safety signal.
In this open phase 3 multinational trial, Nahid and colleagues opposed 4-month regimens containing 1200 mg of rifapentin taken once daily with or without 400 mg of moxifloxacin taken daily against a standard 6-month regimen. of rifampicin, isoniazid, pyrazinamide, and ethambutol. For both 4-month treatments, rifapentin replaced rifampicin and, for one, moxifloxacin also replaced ethambutol.
All 2516 participants were 12 years of age or older and all had recently been diagnosed with drug-susceptible tuberculosis. The main result was the absence of tuberculosis at 12 months after starting the study, which was defined as a favorable state. Ongoing positive specter cultures, death, withdrawal from trial, and loss of follow-up were defined as unfavorable. For the 4-month regimen to be considered as effective as the 6-month version, the rate of adverse outcomes had to reach 6.6 percentage points of the standard care rate.
Regardless of whether the researchers analyzed data from a large group of patients or certain subpopulations, the pattern of results was the same: the rate of unfavorable results never differed by 6.6 percentage points or more between rifapentine- moxifloxacin and standard care.
The differences ranged from 0.4 percentage points in the population with the intention of treating all those reaching up to 3.1 percentage points in the most restricted subpopulation, consisting only of patients who completed at least 95% of the doses. of treatment. Nahid noted that the 4-month regimen was even successful in patients with relatively severe illness.
However, the pattern did not withstand rifapentin without moxifloxacin. Unfavorable results with this 4-month regimen almost always reached or exceeded the difference threshold, suggesting that it does not work as well as the 6-month standard.
Security did not differ between the two comparable regimes. In the rifapentin-moxifloxacin group, 18.8% experienced grade 3 or higher adverse events, compared with 19.3% of those receiving standard 6-month treatment.
For the combination to establish a place where it would be most useful, a formal economic analysis may be needed, Malik said. He noted that rifapentin is more expensive than rifampicin, which could raise concerns about the cost of treatment. However, some studies suggest that reducing the number of patient visits, as would occur if treatment were reduced by 2 months, could offset the cost of the drug, "because the cost of the healthcare system is usually higher," he said. .
Nahid said the World Health Organization convened the guideline development group last week to discuss the results of the trial and consider this 4-month regimen for the treatment of drug-susceptible pulmonary tuberculosis in adolescents and adults.
While he and his colleagues await this decision, Nahid said the results bring some optimism to field researchers by changing the minimum duration from 6 to 4 months. "It's been a 15-year journey for me," he said, "and I'm thrilled to have this result, delighted by the thousands of patients who participated and their families and, overall, by the therapeutic field of tuberculosis."
N Engl J Med. Published online May 6, 2021. Summary
For more news, follow Medscape at Facebook, Twitter, Instagramand YouTube.