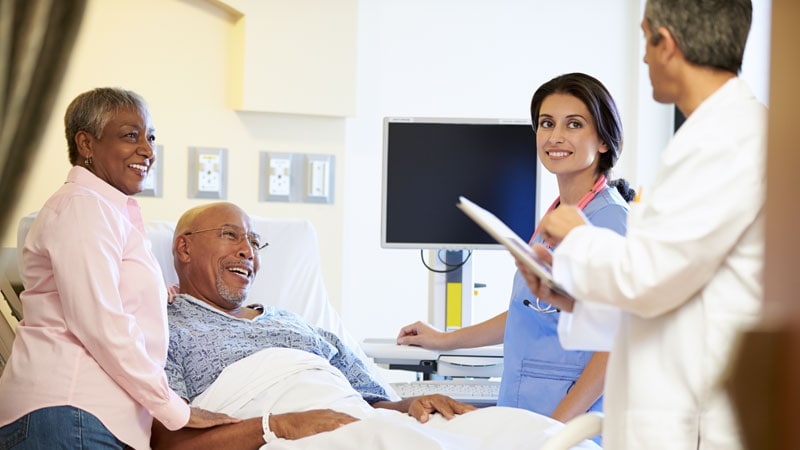 Editor's Note: Find the latest news and guidance on COVID-19 at Medscape's Coronavirus Resource Center.
Discharge practices for patients with COVID-19 vary widely in the country's academic medical centers, but there are some areas of strong agreement, especially related to COVID-19 transmission isolation and mitigation procedures.
In addition, most sites use some form of clinical criteria to determine preparation for discharge, S. Ryan Greysen, MD, MHS, SFHM, said May 5 at SHM Converge, the Society of Hospital Medicine's annual conference.
These are ranked among the key results of a survey conducted by 22 academic medical centers Hospital medicine reengineering network (HOMERuN), which was launched in 2011 as a way to advance hospital medicine through rigorous research to improve the care of hospitalized patients.
"When COVID came and changed all of our lives, HOMERuN was well positioned to examine the state of internships at member hospitals and we established some key principles," Greysen said. "First of all, we wanted to respect the challenges and needs of the sites during this extraordinary time. We wanted to support the speed and flexibility from the design of our study to get results on the front lines as quickly as possible. Therefore, we have used lightweight research methods such as cross-sectional surveys, periodic evaluations, and used data to support operational needs.We have developed links to more granular data sets, such as electronic health records, but our focus so far has been mostly on in the front-line experience of hospitalists and in the collection of clinical practice consensus, especially in the early stages of the pandemic. "
In March and April 2020, Greysen and colleagues collected and analyzed discharge protocols, policies, or other documents from 22 academic medical centers. From this, they created a follow-up survey containing 21 different domains that was administered to the same institutions in May and June 2020. "It doesn't want to be a completely complete list, but those 21 domains were the topics we saw come out of these discharge practice papers, "explained Greysen, head of hospital medicine at the University of Pennsylvania, Philadelphia, which is one of the participating sites.
The researchers then used a concordance table to help them track which institution responded in the right way for which domain and grouped the download criteria into five higher-order domains: isolation procedures. and transmission mitigation; clinical discharge criteria; non-clinical / non-isolating issues; download to different parameters of the house and instructions, supervision and follow-up after the download.
In transmission domain isolation and mitigation procedures, Greysen reported that the use of isolation guidelines was the area of ​​greatest consensus in the study, with 19 of 22 sites (86%) citing Centers for Disease Control and Prevention and 7 (32%). ) also citing the state department of health guidance. "Specifically, most sites included the possibility of social isolation at home (until it is no longer necessary according to the CDC guideline) as part of the criteria," he said. Most sites (73%) required the use of personal protective equipment (PPE) in transportation from the hospital and 73% provided masks and other PPE for use at home.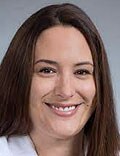 Co-presenter of sessions Maralyssa A. Bann, MD, a hospitalist at the University of Washington / Harborview Medical Center, Seattle, another participating site, noted that surveyed institutions consider the CDC to be "the only source of truth about sick leave practices," specifically material for workers of health. related to the medical discharge of COVID-19. "Notable specific recent updates include the recommendation that meeting the criteria for suspending transmission-based precautions is not a prerequisite for discharge from a health center," Bann said. "In addition, as of August 2020, it is recommended to use the symptom-based strategy to interrupt isolation precautions instead of repeating tests for most patients. This is an area in a hurry. evolution ".
Practices in the clinical criteria for the discharge domain varied by site. Just over a quarter of sites (27%) gave little or no guidance through the use of terms such as "use clinical judgment," while 14% gave very specific detailed algorithms. "Most sites fell between the two and gave some parameters, usually according to the improvement in symptoms, temperature, and oxygen requirement, but the criteria were variable," Greysen said. "For example, in terms of temperature, many places said patients had to be afebrile for a specific time, between 24 and 72 hours, while other places simply said they were afebrile on discharge." Meanwhile, the following discharge criteria were addressed by relatively few sites: laboratory criteria (36%), age (36%), high-risk comorbidities (32%), or ID consultation (18%).
In the non-clinical / non-isolation domain, 73% of sites assessed the level of support available, although it was variablely defined. Just over half (55%) specifically assessed activities of daily living or the presence of a caregiver to help them, while 18% reported that they were directed to durable medical equipment such as beds and toilets and access to food or medication supplies in specific ways for COVID -19 patients.
In the discharge to parameters other than the domestic domain, 77% of the sites were directed to discharge in specialized nursing facilities, hospital rehabilitation or long-term care, although the facilities they accepted often set specific requirements. . In addition, 65% of sites offer specific guidance for patients experiencing unstable housing / homelessness, typically recommending a respite center or similar, and 59% target congregated / shared living spaces, such as facilities. of assisted living. "Often the strictest criteria [two negative COVID tests] were applied to download these types of configurations, "he said.
In the area of ​​instructions, supervision and post-download monitoring, 73% of sites reported that they offer home surveillance and / or virtual follow-up care. Programs ranged from daily text messages via SMS or patient portals, RN phone calls, home pulse oximeters, and / or thermometers. In addition, 55% of sites had created specific COVID brochures, download instructions, and other materials to standardize content, such as PPE use, travel restrictions, social distancing, signs and symptoms to consider, and what do if it worsened clinically. .
Bann predicted future trends after the HOMERuN survey, including the development of more evidence and consensus related to discharge criteria. "Clarity is needed specifically around resting / walking hypoxemia, as well as more flexible criteria for oxygen supplementation," he said. "We also believe there will be considerable growth in post-hospital supervision and care, particularly home and virtual / remote supervision."
HOMERuN has the support of the Gordon and Betty Moore Foundation, the AAMC, the Patient-Centered Outcomes Research Institute, the Clinical Data Research Networks, the Patient-Feeded Research Networks and the Agency for in Health Research and Quality. Greysen and Bann reported that they had no financial disclosures.
This article originally appeared on The Hospitalist, an official publication of the Society of Hospital Medicine.