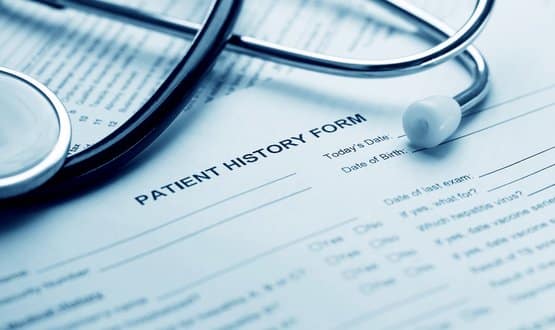 The implementation date of the GP Data for Planning and Research (GPDPR) program has been canceled, but data collection will only begin once certain criteria are met.
Originally scheduled to be operational from July 1, 2021, concerns were raised the program and finally led to the the implementation date is moved to September.
However, it appears that this date has already been canceled as the Minister of Primary Care and Health Promotion, Jo Churchill, sent a letter to all GPs on July 19, which established a new process for initiating data collection.
"While we continue to work on the infrastructure and communication for the project, we do not set a specific start date for data collection," the letter states.
Instead, the data will only start loading when there is the following:
the possibility of deleting data if patients choose not to share their GP data with NHS Digital, even after uploading their data;
the delay of exclusions has been completely erased;
a trusted NHS Digital research environment has been developed and implemented;
patients have been made more aware of the scheme through an engagement and communication campaign.
Churchill's letter also delves into the exclusion process, saying that "we want the position on exclusion to be much simpler."
"While some have seen September 1 as a deadline for deactivation, after which data extraction would begin, I want to assure you that this will not be the case and that data extraction will not begin until we have completed tests, "he adds.
As a result, three changes will be made to the exclusion system:
Patients do not need to register a type 1 deactivation before September 1 to ensure that their GP data will not be uploaded;
NHS Digital will create the technical means to delete GP data previously loaded into the system using the GPDPR collection when someone registers a type 1 deactivation;
The plan to withdraw the Type 1 deactivation options will be postponed for at least 12 months while the new agreements go into effect and will not be implemented without consultation with the RCGP, the BMA and the National Data Guardian.
On the issue of data security and governance, Churchill's letter confirms that the "government has committed that access to GP data will only be through a trusted search environment (TRE) and will not be it will not be copied or sent outside the secure environment of the NHS, unless individuals have consented to access to its data, for example, written consent for a research study ".
"With the aim of providing GPs and patients with a very high degree of confidence that their data will be secure and their privacy protected," the letter adds.
This TRE will be built in accordance with "best practices developed in projects, such as OpenSAFELY and the Office for Secure Research Service of the Office of National Statistics," Churchill confirmed and data collection will only begin one once it is in place.
"We will make sure that the BMA [British Medical Association], RCGP [Royal College of GPs] and the National Data Guardian oversee the proposed agreements and are satisfied with them before the data upload begins, "the letter states.
"I can also confirm that the previously published data provision notice for this collection has been removed.
"Once the data is collected, it will only be used in order to improve health and care. Patient data is not sold and will never be sold. "
NHS Digital said it has "heard comments on the proposals and is determined to continue working with the industry on key elements to report more guarantees, reduce the bureaucratic burden on GPs and intensify communications for GPs and the public ".
Simon Bolton, interim CEO of NHS Digital, said: "Patient data is vital to healthcare planning and research. It is used to develop treatments for cancer, diabetes, long covid and heart disease and to plan how covid-19 NHS services are recovered.
"This research and planning is only as good as the data on which it is based. We know we need to bring people with us on this mission and this decision demonstrates our absolute commitment to do so.
"We will continue to work with patients, clinicians, researchers and charities to further enhance the program with the choice, privacy, safety and transparency of patients at heart."