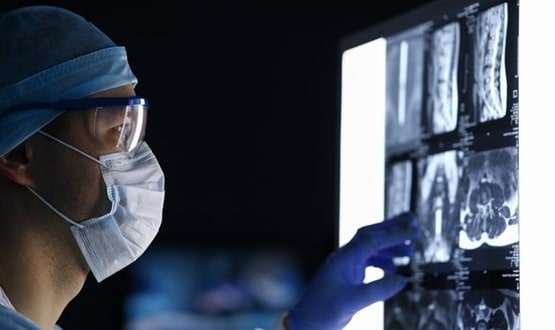 The Ombudsman for Parliamentary and Health Service (PHSO) has written to the government asking it to prioritize digital reporting capabilities across all NHS images.
The recent PHSO report, "Image unlocking solutions: working together to learn from NHS failures, found that patients were failing due to recurring problems with how X-rays and scans were reported and monitored.
One of the key issues outlined was the delay in reporting image results. While there are national guidelines from the Royal College of Radiologists (RCR) for radiological reports to be "produced, read, and acted upon in a timely manner," there are no national guidelines for defining clear deadlines. In reality, the speed of reporting can be supported or challenged with the available technology. RCR standards state that "fail-safe systems should be based on IT to reduce error and increase efficiency" and, if not possible, appropriate manual processes can be replaced.
The ombudsman found that problems related to paper-based systems and ICT systems that do not support sound audit trails contributed to delaying information or reviewing image results.
Therefore, the report recommends that "the Department of Health and Social Care (DHSC) and NHSEI, working with NHSX and NHS Digital, should prioritize improvements in digital reporting capabilities across the entire imaging system." .
He also called for previous work related to the image to be implemented as a priority, including recommendations made in the Independent review of diagnostic services for NHSEI around digital connectivity and an improved fail-safe digital infrastructure.
Other recommendations included:
DHSC and NHSEI should ensure that there are national guidelines on the roles and responsibilities of physicians and the timelines set at each stage of the imaging journey.
All NHS-funded providers who have a radiology service should ensure that staff working in these services have sufficient time allocated to their work for meaningful learning and reflection.
The report has been well received by the Royal College of Radiologists.
The president, Dr Jeanette Dickson, said: "The ombudsman's call for the digital deficiencies of the NHS to be addressed, as it is an urgent issue of patient safety, is both bold and fundamental.
"The Covid-19 response has shown that the NHS can make rapid digital improvements, such as launching remote and network scanning reports. Imaging IT innovations must continue as the health service recovers and it must give central support to the trusts to allocate the time and capital investment of the staff needed to upgrade the IT and alert systems ".