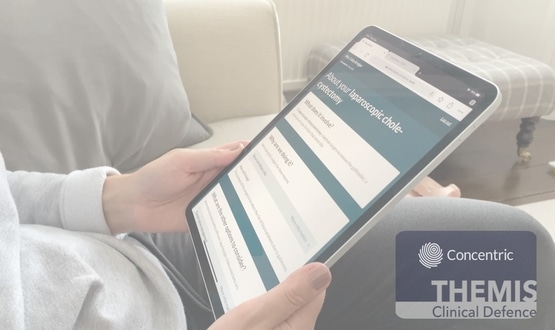 A Rewired Pitchfest finalist has partnered with Themis to provide a digital consent platform as part of clinicians 'clinical advocacy policy.
Concentric health, which participated in the 2021 edition of the Pitchfest, specializes in digital consent, while Themis provides contractual medical malpractice indemnity insurance for medical professionals.
The collaboration between the two, which is believed to be the first of its kind, will allow Concentric's digital consent application to be offered as part of Themis 'policy to all new and renewing policyholders.
Dr Dafydd Loughran, CEO of Concentric Health, said: "I think this' first-of-its-kind 'agreement is an exciting step for the digital health ecosystem, with the recognition that digital can be a key element of the' good looks "and the opportunity to drive adoption with financial incentives directly to doctors."
Durant the final of Rewired Pitchfest 2021, Concentric Health lost to Peppy Health: an app that connects people going through challenging stages of health, including menopause, fertility and fatherhood.
Other finalists were MediShout, an application that digitizes operating processes to save time; and Tekihealth Solutions, a remote diagnostic solution that helps provide clinicians with immediate medical intervention.
Pitchfest 2021 was developed in collaboration with Digitalhealth: London and CW +, the Chelsea charity and Westminster NHS Foundation Trust.
You can hear more about Loughran in a special Digital Health Unplugged Pitchfest Episode, which looked at what it's like to be a start-up in the NHS.
In this episode, the four finalists of Rewired Pitchfest talk about their journey as a start-up, the impact of Covid and their experience with Pitchfest. They also discuss how things are moving in the initial space and what advice they have for others who want to work with technology in the NHS.
Before Concentric Health participated in Pitchfest, it received £ 350,000 funding from Innovate UK. The company was founded by Loughran, who is a surgeon, and Edward St John, an academic and NHS surgeon.