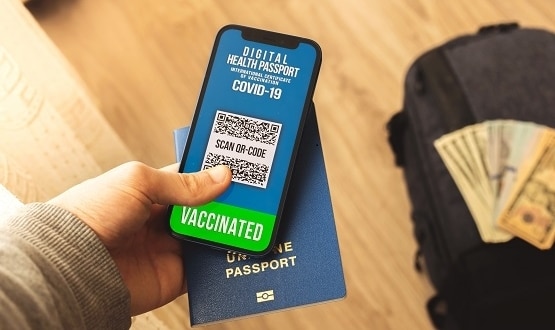 Britons wishing to travel abroad will be able to use their NHS application as a Covid-19 passport from 17 May, the Transport Secretary has announced.
Today (May 7), at a coronavirus briefing, Grant Shapps confirmed that people could access their vaccination status through the app when international travel is allowed later this month.
Announcing the 12 countries that will be on the UK's "green" travel list, which will not require quarantine on return, Shapps added that he is working with international partners to ensure Covid-19 digital passports are recognized worldwide.
Last week it was revealed that the government intended to use the NHS App as Covid-19 digital passport, are considered other options for those who do not have a smartphone.
Talking to Sky News Shapps said the app would be used to prove travelers had had the Covid-19 vaccine or a recent negative test.
After the interview, a government spokesman confirmed: "The government is working to provide people with the means to easily demonstrate their Covid status, through a digital route and a route for people who do not have access to a telephone. smart.
"Security and privacy will be at the heart of our approach. The use of the NHS application is being considered part of the digital route. "
He NHS application allows users to access various NHS services from their smartphone or tablet. It was launched in 2018 and offers services that include symptom checking and triage; appointment booking; repeat the order by prescription; access to patient records; deactivation of national data; and organ donation preference.
Users can now check their vaccination status through the app if their GP allows it. This applies to all vaccines.
As of September 2019, according to NHS Digital, the number of registered users of the NHS app has gone from 91,000 to over 220,000. The NHS application is independent of the NHS application Covid-19 which was specifically designed as a contact tracking app.
People will still have to "register" at the sites using the QR code scanner from the NHS Covid-19 app, in addition to using it to check for symptoms and enter test results.