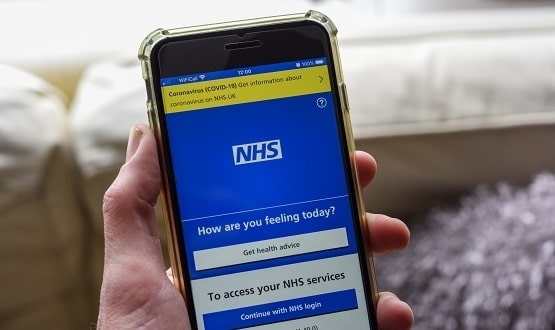 The NHS application must be used as a Covid-19 passport to travel abroad, the transport secretary has confirmed.
Talking to Sky News today, Grant Shapps has confirmed that the app will be used as proof that the British have had the Covid-19 vaccine or tested negative for the virus before going on holiday.
"It will be the NHS app that is used for people when they make an appointment with the NHS, etc., to be able to show that you have had a vaccine or that you have been tested," Shapps said.
He added that he is working with other countries to ensure that the system is internationally recognized.
He NHS application allows users to access various NHS services from their smartphone or tablet. It was launched in 2018 and offers services that include symptom checking and triage; appointment booking; repetition of orders with prescription; access to patient records; deactivation of national data; and organ donation preference.
As of September 2019, according to NHS Digital, the number of registered users of the NHS app has gone from 91,000 to over 220,000. The NHS app is independent of the Covid-19 NHS app, specifically designed as a contact tracking app.
People will still have to "register" at the sites using the QR code scanner from the NHS Covid-19 app, in addition to using it to check for symptoms and enter test results.
The NHS app Covid-19 passport will only be required when traveling abroad.
Shapps told Sky News that the list of countries people will be able to travel to without having to quarantine when they get home will be revealed "in the coming weeks."
People returning from these countries will still have to take a Covid-19 test before returning home, as well as when they return to the UK.
The NHS Covid-19 app
The contact tracking app was released in September 2020 as a digital solution to support NHS Test and Trace. Since its launch, it has been downloaded 21.63 million times, with 1.7 million users advised to isolate themselves after close contact with someone who had tested positive, according to data from the Department of Health and Social Care.
When gyms, pubs, restaurants and other venues opened on April 12, an app update was released to allow users to share details of the sites they have visited if they test positive for the virus.
The app previously used QR code logs to track sites that users had visited, but the information was only used to notify users if there had been an outbreak related to that site.
The app uses Bluetooth technology to track time and distance between devices, marking those that have been in close contact with someone who has tested positive on Covid-19.
Application data is now published weekly alongside test and trace data. It has been the subject of several updates since its release, including interoperability with Scots and the Northern Ireland application; precision updates; and the implementation of personal isolation payments.
For a more detailed look at the NHS Covid-19 app, and what went wrong along the way, check out our chronology of events here.