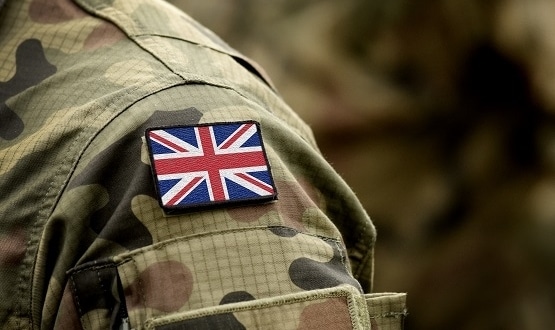 The UK Ministry of Defense has selected InterSystems to make it easier for doctors to access medical information.
Through the InterSystems HealthShare and IRIS for Health platforms, the Ministry of Defense (MoD) plans to restore the current medical information services system on behalf of the Defense Medical Services.
The HealthShare interoperability platform will be used to normalize, aggregate and deduplicate data in a unified longitudinal care record for each patient, while IRIS for Health will be used to extract value from health data and create and scale quickly. advanced applications.
The project is run as part of the CORTISONE program, and InterSystems is expected to provide features for an integration platform, CORTISONE portal, terminology service, business master patient index, and vendor directory.
HealthShare's unified health record will form the center of new defense medical information systems and InterSystems IRIS for Health will allow the Ministry of Defense to rapidly develop new health functionalities as new requirements emerge in the future.
Chris Norton, Managing Director of InterSystems UK and Ireland, said: "Our agile nature and strong track record in collaborating with healthcare providers means we are well placed to deliver innovative solutions in this open environment and integrated.
"InterSystems technology will provide more integrated and valuable information to support the best health outcomes in the service of staff."
The Defense Medical Service has 12,200 service personnel, in addition to 2,500 civilians "promoting, protecting and restoring" the health of more than 135,000 members of the UK Armed Forces.
The program is a collaboration between all defense services and aims to integrate and operate a complete set of COTS (Commercial Off the Shelf) health programs and services from various health care providers.
InterSystems will also provide training and skills transfer and will collaborate effectively with the Ministry of Defense and suppliers providing specialized products, services and resources to support delivery.
The Ministry of Defense is moving towards a more digitized health and care system for its personnel. News about the deployment of InterSystems follows eConsult appointment in June 2020 to offer online consultations through its 124 sites.
Around 183,500 military had to have access to the online platform from sites based in the UK and around the world.
As part of the deployment process, eConsult worked with Ministry of Defense (MOD) teams to quickly deploy online consultations at all MOD medical centers in the UK in just 24 hours to ensure all staff have remote access at consultations during Covid-19. pandemic.