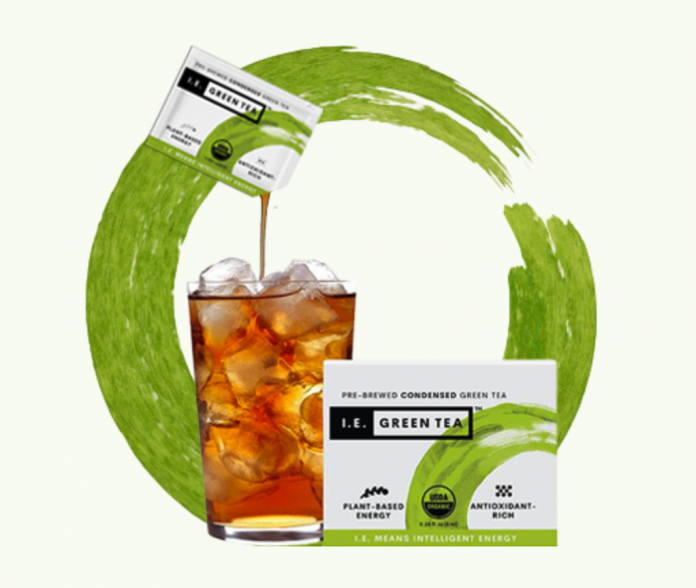 Chicago, 02/27/2022
I.E. Green Tea's latest blog post talks about the many benefits of their green tea liquid packets. While green tea benefits are widely known, many people have assumptions that aren't rooted in fact. The media and the internet have done a great disservice to green tea, often touting benefits that aren't medically proven. However, I.E. Green Tea, one of the most beloved brands of flavored green tea, sets the record straight in its latest blog post. The article widely discusses the known benefits of drinking green tea and why it should be a part of everyone's diet.
In recent years, green tea has become a significant point of discussion by many in the health community. Doctors, researchers, and bloggers have mainly come out with data in favor of daily green tea consumption. However, there are many misconceptions surrounding the consumption of this beverage, most of which aren't rooted in science. For instance, while green tea does have a thermogenic effect, which can burn calories, three or four cups of flavored green tea isn't going to be enough to balance the scales if the person in question recently consumed a cheeseburger. Neither will drinking green tea when it's cold raise a person's body temperature to the point where they don't feel cold.
As a green tea company, I.E. Green Tea has set the record straight in the latest blog post, with statements backed by science. Readers can read the entire article by visiting the brand's official website at: https://iegreentea.com/pages/health-benefits
"I think it is essential to dispel much of the myths that are associated with consuming green tea. Sure, green tea is probably one of the easiest to prepare and highly beneficial beverages for your health. Just about anyone can and, in our opinion, should drink green tea. We don't advise overdoing it, but quite frankly, with our flavored green tea, you can't go overboard with it unless you are sensitive to caffeine. Those sensitive to caffeine should and probably stay away from caffeinated drinks anyways, but for everyone else, it is the perfect beverage." Said a representative for IE Green Tea.
She added, "We have seen an increase in the number of green tea buyers in recent years. Many people consume it as an alternative to regular tea, coffee, or cold drinks. It is a much healthier alternative that helps keep excess weight off, provided it is paired with exercise and improving mental clarity. All of this makes it the perfect beverage in addition to a host of many other benefits."
Research into green tea consumption over the years has shown that it is highly beneficial, preventing everything from cancer to excess weight. However, there is still a great deal of research being undone, and many people are sure that other reported benefits will be proven with hard scientific data.
About I.E. Green Tea
I.E. Green Tea sells a brand of superior quality liquid green tea in concentrated packets, known for offering many health benefits. The brand prides itself on selling the best green tea out on the market, which offers all of the health benefits advertised and at a competitive price.
To find out more about I.E. Green Tea, its benefits, how the brewing process came about from years of trials and partnerships with tea experts, and where the tea comes from (as a hint: note that it is an exclusive mountain that provides nutrient-rich minerals), visit the website at IEgreentea.com.
IE Green Tea is a green tea producer based in Chicago Illinois, the parent company is Amica Tea Texas 8000 Research Forest Dr, The Woodlands, TX 77382 Phone: 832-656-7759
David Stone is the CEO of IE Green Tea you can contact him at:
CEO
I.E. Green Tea
707 Skokie Boulevard Suite 100
Northbrook, IL 60062 Ph:(855) 232-3121
Newsroom: news.38digitalmarket.com
Source: 38 Digital Market News
There is no offer to sell, no solicitation of an offer to buy, and no recommendation of any security or any other product or service in this article. Moreover, nothing contained in this PR should be construed as a recommendation to buy, sell, or hold any investment or security, or to engage in any investment strategy or transaction. It is your responsibility to determine whether any investment, investment strategy, security, or related transaction is appropriate for you based on your investment objectives, financial circumstances, and risk tolerance. Consult your business advisor, attorney, or tax advisor regarding your specific business, legal, or tax situation.