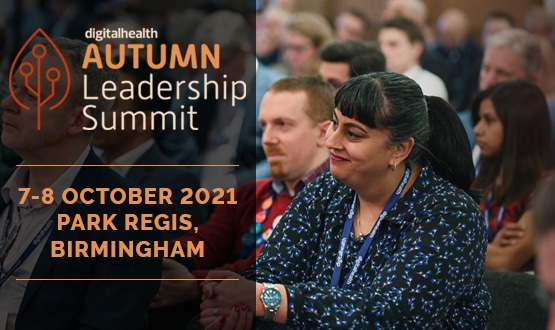 Digital Health has launched a new presence Autumn Leadership Summit to connect local and national digital leaders across the NHS as they plan how digital will support the NHS recovery.
The two-day residential event, which will take place on 7 and 8 October at Park Regis Birmingham, will provide a unique opportunity for leaders to connect with fellow NHS policy makers and catch up with the rapidly evolving digital and data policy agenda.
With new policy initiatives underway on digital maturity and investment frameworks, the Autumn Leadership Summit will explore several key issues.
This includes:
ensure the digital gains of the pandemic
recovery
leverage data for patient benefit
building commercial board cases for digital transformation
the creation of high-performance digital equipment
integrated care provision
Networking and debate will be the focus of the Summit with roundtables, interactive roundtables and workshops along with key national conferences.
The exclusive hearing will include newly elected representatives from the Health CIO, CCIO and CNIO networks, national policy leaders of NHS CEOs, who will meet to share knowledge and network face-to-face. Event partners include NHS Digital, NHS Providers and NHSX.
The Fall Leadership Summit will also incorporate the 2021 Digital Health Awards. Delivered on the evening of October 7 networking, the awards will recognize the CIO, CCIO, CNIO of the Year, future digital leaders and the new category of the NHS's most digital CEO.
"We are pleased to be able to announce the first face-to-face event hosted by Digital Health since the onset of the Covid-19 pandemic," said Jon Hoeksma, CEO of Digital Health.
"The new Autumn Leadership Summit will provide a unique opportunity for digital leaders from local and national organizations to share experiences, compare strategies, attend workshops and network.
Hoeksma added: "The last 18 months have seen a remarkable amount reached, but the next period of NHS recovery and restoration will require even greater digital progress. The Autumn Leadership Summit will offer attendees the chance to reflect and share experiences looking to the future. "
The Summit is open to NHS leaders with tickets available here.