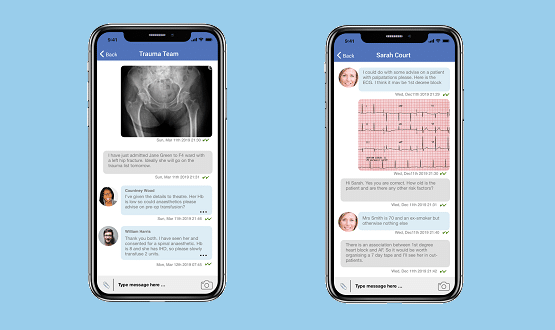 The Hospify platform will close in late January after its "exponential growth curve collapsed" as a result of the government's decision to suspend the relevant terms of the UK's Data Protection Act 2018.
At the beginning of the pandemic, it was announced that the terms of the act would be suspended in relation to health care for the duration of the crisis, and that industry professionals could freely use non-consumer messaging platforms. agree to communicate without fear of rejection. .
Therefore, there has been no urgent need for Hospify services for the last 18 months, and the decision has finally been made to suspend the platform on January 31, 2022.
Hospify confirmed that after that date, "all Hospify accounts will be closed, all user data will be removed from the platform, pending subscriptions will be returned, and the service will be suspended."
In a letter to Hospify users, the Hospify team said: "Without the compliance demands that drive users to our service, we have found it impossible, with a few honorable exceptions, to attract enough customers and investments to pay us.
"This difficult situation has been further exacerbated by post-Brexit uncertainties about the future of the UK's data adjustment agreement with the EU."
Hospify is a communications platform designed specifically for healthcare teams and patients and was founded in 2014 by two NHS surgeons and a specialist in digital platforms. Its founding principle was to build a platform that, like the NHS, is free at the point of use, without exploiting user data or compromising their privacy.
The free healthcare messaging app was launched in February 2018 before the Hospify Hub was added in 2019, allowing institutions to create their own branded communities within the largest Hospify directory and access features such as broadcast messages and polls.
In 2020, the paid web app was launched, along with a full API. When the Covid pandemic broke out, Hospify became the Covid first clinical messaging app be available in the NHS Application Library.
The company has announced that they will continue to exist after 31 January as they "explore new markets in the EU and other regions where governments are taking the protection of health data more seriously and their respective regulators enforcing it."
Hospify believes this is just a goodbye for now and will be back in the future. If the UK government re-enforces the Data Protection Act, the company will re-evaluate its options. They ended their letter to the users by thanking them and apologizing to them.
The Hospify team said: "It is a sad end to a wonderful vision, a vision of universal healthcare communication that was free from data mining and free at the point of use.
"We can only sincerely apologize to those who have supported us for failing to make this vision a reality and thank them and all our users, many of whom have been with us from the beginning, for their loyalty and support. unconditional. "