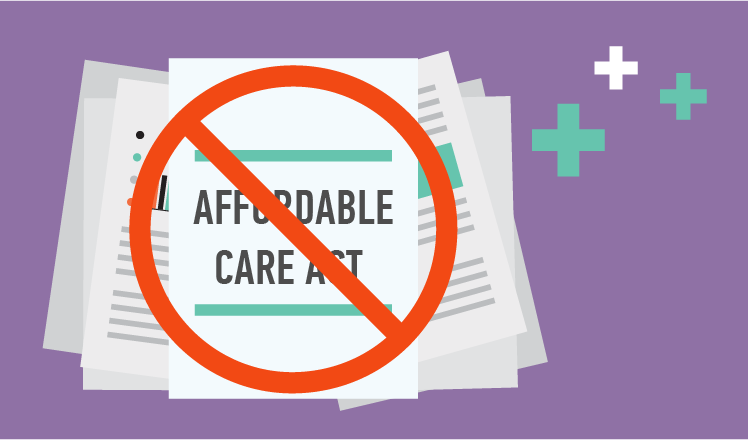 HIMSS events are always full of information that reflects the state of the art of all health care. HIMSS17 it was no exception. The event took place from 19 to 23 February, so the repeal of the Economic Care Act (ACA) and the upcoming changes permeated all discussions. We summarize the ideas expressed there and discuss how this process can influence health care and, in particular, its technological aspect.
Opinions on the repeal
Former Utah Governor and Secretary of Health and Human Services – Don't expect any immediate changes
Former Utah Governor and Secretary of Health and Human Services Michael Leavitt said the new administration is likely to repeal President Obama's Affordable Care Act in April. However, according to Leavitt, the new regulation will postpone changes from 2 to 4 years.
Healthcare has always been prudent and slow when it comes to adopting new ideas, and that's nothing wrong with that. While we believe that patients need cutting-edge technologies adopted inside and outside the clinical setting to ensure personalized and comfortable care, healthcare is developing at its own pace and there is little we can do to force adoptions. . The industry is already "25 years into a 40-year transition to value-based payments that began with the DRGs in the 1980s," Leavitt noted.
Speaking of the ACA repeal changes, it's hard to predict anything definitive. "There's a lot that Republicans will usefully build, change, and improve," Leavitt said. He also commented that fortunately Republicans and Democrats share basic views on the future of health: value-based care, coordinated care, and cost reduction.
Former Speaker of the House Vs. Former Pennsylvania governor: It will only work to repeal and replace together
There was an interesting discussion about the future of the ACA between former House Republican Speaker John Boehner and former Pennsylvania Democratic Gov. Ed Rendell.
Boehner noted that Republicans were "excluded" from the ACA's wording, so they were not motivated enough to embark on fixing it during the Obama administration. He then stated that Republican fingerprints will now be "at all" the act of replacement and therefore warned his fellow Republicans about the possible consequences of the ACA repeal: "If you approve the repeal without replace, everything that happens is your fault. You broke it. "
Boehner also suspects that most of the existing ACA framework will remain intact, such as when it comes to covering patients from childhood to age 26, as well as patients with pre-existing conditions and subsidizing non-Medicaid patients who they cannot pay for insurance. "What will be different is that the CMS will not dictate to each state exactly how the plan will work," he added.
Rendell said with the ACA, Democrats were able to offer health coverage to 20 million uninsured patients. However, he noted that the ACA did not guarantee the affordability of care: "There was not enough emphasis on cost reduction as it should have been."
According to Rendell, information technology is an inherent way to enter cost control. He offered telehealth as an example. Deployed across Pennsylvania, telehealth has proven to be "particularly useful for small counties, many of which have lost their primary care physicians," Rendell said. "We are trying to address this by increasing the scope of the practice of professional nurses, and telehealth has been a huge help in doing so." He also noted that if the industry wants to make the most of technology, "we have to pay to put the infrastructure in place. States and the federal government should be involved in this. Sometimes you spend money to save. "
At the close of the discussion, Rendell encouraged the HIMSS17 audience to continue to create a strong healthcare IT infrastructure to support value-based care, in particular improving patient health outcomes. "Keep innovating. Continue to find ways to provide quality care at a more affordable price. In the end, we will do well. "
Former CMS administrators: healthcare computing should shift to workflows and personalized care
Former CMS interim administrator Andy Slavitt noted during the HIMSS17 discussion with former CMS interim director Mark McClellan, MD, that in his view, the health software it is still being built around regulatory barriers rather than clinical workflows.
McClellan noted that the service rate approach is not a way to get efficient care. As for the repeal of the ACA, he believes that "many value-based ideas have come to stay." McClellan notes that he expects the changes to affect Medicare Advantage and MA Managed Care plans, and anticipates more state efforts.
In turn, Slavitt said repealing the ACA is the same as repealing finances: "Everyone who built their lives around expansion will be very challenged."
The two speakers agreed that replacing the ACA should be a bipartisan effort.
Given the technological aspect of the issue, Slavitt has been talking to caregivers across the states and has found that the healthcare IT industry is storing data. He said the software still doesn't do what end users, patients and doctors, want and need. "You are not satisfying customers. I've talked to thousands and thousands of doctors last year, most of them don't like the technology they're using. It's a huge opportunity. "
McClellan mentioned that the "technological trend" is leaning further [from hospitals] to things that happen at home, [it's about having] more precision, a more personalized base ".
Our way out: high hopes for a smooth repeal and replacement
The view is that the ACA repeal process will be beneficial to patients and will fulfill values-based care. Democrats and Republicans agree on the basics of health care, so we shouldn't expect big changes. Nor do we anticipate the immediate outcome, as it will take a significant amount of time to incorporate the new approach. Will the new law cover the remaining 8.9% of the uninsured population? Hopefully. Will it address the cost issue? At least that's the plan. Will the changes affect the healthcare IT infrastructure? Let's think about it.
As Slavitt said, the industry needs convenient and capable solutions. McClellan added that technology in healthcare is reaching out to patients where they are, outside of the clinical setting. Rendell stressed the importance of distance care technologies. Therefore, we can conclude that the focus can be on:
We must also remember President Trump's ACA repeal plan, in particular point 5. He plans to create a competitive insurance market by allowing Americans to get coverage beyond state lines. By being free to purchase any insurance, patients will make sure they get everything they can. Therefore, competition can be the real engine of improvement here, as insurers may have to drive providers to be more effective and together increase their quality of care. Let's be honest, any healthcare organization will come to the conclusion that further improvement will require a technology capable of feeding it.