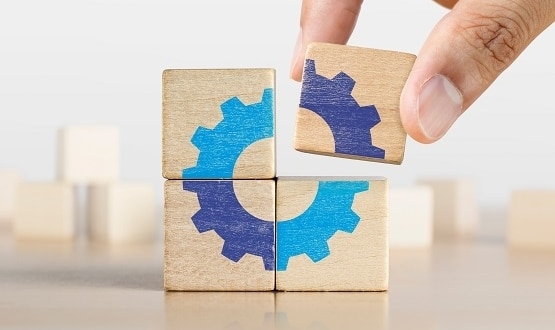 The government will "lay the groundwork" for a more integrated health and care system, the queen said in her speech to parliament today.
Reiterating the plans to incorporate integrated care systems into the law, leaked earlier this year, His Majesty presented the health and care bill, which also aims to reduce the bureaucratic processes of the health service. Health.
The bill addresses the need for innovation in the NHS to provide more efficient and affordable healthcare.
"My ministers will introduce legislation to empower the NHS to innovate and adopt technology. Patients will receive more personalized and preventive care, closer to home, "he said.
The bill aims to encourage more joint care by ensuring that all areas of England are covered by the Integrated Care System (ICS) and its integrated care system.
According to general information on the Queen's speech, the bill will "lay the groundwork for a more integrated, efficient and responsible health and care system that will allow staff to continue their work and provide the best possible treatment and care for their patients ".
"Facilitating that different parts of the health and care system, including doctors and nurses, caregivers, local government officials and the voluntary sector, can work together to provide joint services."
The government released his white paper for health and care in February 2021, which also detailed plans to incorporate the lessons learned during the Covid-19 pandemic and make legislative changes to reduce bureaucracy around recruitment and data exchange.
It will "modernize the legal framework" to make the health care system "appropriate for the future," according to a statement from the then Department of Health and Social Care.
The paper also detailed plans to review recruitment processes and data exchange.
Followed by Health Secretary Matt Hancock "bureaucratic mission", which aims to improve the use of data within the NHS and which the health service would capitalize on in response to "good practices" during Covid-19.
The government has already begun its push for better use of data, set out in the White Paper, with the launch of a critique directed by Dr. Ben Goldacre on how data can be used for research and analysis.
It will complement the next one Data strategy for health and social care which will establish the direction for the use of data in a post-pandemic healthcare system.
Hancock also recommended the data strategy, led by the NHSX, in its November 2020 call to end bureaucracy in the NHS.
Commissioners should also not be bidding, and instead there would be a new policy that would give the NHS and local authorities more flexibility over who would provide health services.
After publishing the white paper, James Reed, president of the digital health network CCIO (head of clinical information), said he offered "Real opportunity" for digital clinical leaders to shape the future of joint care.