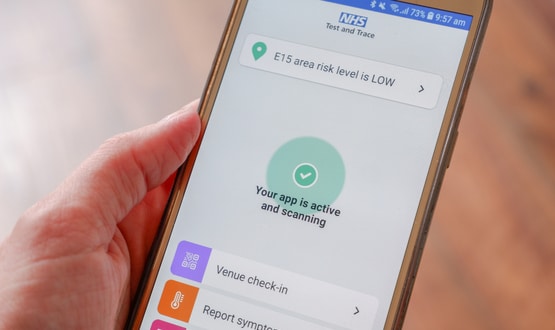 The government has announced sectors in which workers can opt for exemption from self-isolation rules if the NHS Covid-19 application pings them.
Official figures have shown that between 8 and 14 July more than 600,000 were asked to isolate themselves by the application due to their contact with someone who has tested positive. This figure represents an increase from the 521,033 that was asked to isolate the previous week.
In response, the government has published a list of 16 sectors that can exempt key quarantine workers if the app puts them in touch, in favor of conducting daily tests. If workers receive a negative test, they can continue to attend work.
The sectors are:
Energy
Civil nuclear
Digital infrastructure
Food production and supply
Waste
Water
Veterinary medicines
Essential chemicals
Essential transport
Medications
Medical devices
Consumer clinical supplies
Emergency services
Border control
Essential defense
Local Government
The announcement is not a general policy for these sectors, with about 10,000 workers likely to qualify under the new plan. The policy will apply to "workers designated in specifically approved and fully vaccinated jobs." If the role of a worker is considered critical to the national infrastructure and their absence from the job could lead to the loss or compromise of the infrastructure, they may meet the requirements.
If employers believe that the personal isolation of their staff will lead to serious disruptions, they can contact the relevant government department and provide them with information on the expected impact. The published guide states: "When a specific case meets the criteria, the employer will receive a letter from the relevant department indicating the designated critical workers and telling them what measures they and those workers should follow." Quick decisions will be made on a case-by-case basis and will be kept under review.
While talking the application is being recalibrated to reduce their sensitivity, this has not happened. Now BCS, the Chartered Institute for IT, is calling for government policy to be recalibrated.
Dr Philip Scott, chairman of BCS's health and healthcare executive, The Chartered Institute for IT, said: "I don't think the problem is enforcement, it's an inconsistent government policy. By removing all restrictions, it's obvious that there will be more contacts and therefore more pings.The isolation exceptions for fully vaccinated people who give negative evidence, whether health personnel or other groups for economic reasons, seems quite pragmatic.Anecdotally, the use of 'application is becoming very erratic, so not many pings will be triggered'.
The NHS Covid-19 app was launched in September 2020 and since then, quarantine has been requested for close to four million people (3,943,572). Its developer, the Swiss company Zühlke Engineering, was received an extension of six months until September to perform the contact location service.