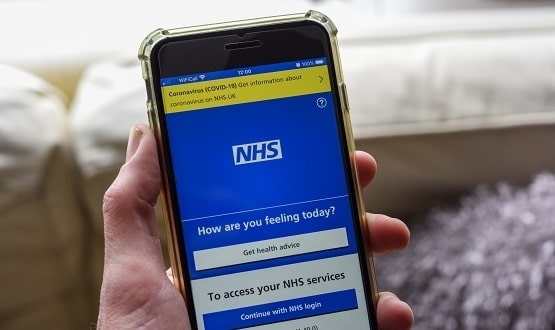 The government has launched an app to provide a quick and safe way for people to prove that their Covid pass is valid and entrusts staff with the legitimacy of what is presented to them.
The NHS Covid Pass Verifier app is designed to support companies looking for genuine Covid Pass passes with app testing that is part of the government's event research program.
Through the app, businesses can view a person's NHS Covid Pass and include security features such as an animated glow that can't be captured. The scan feature can also be used in the 2D barcode of an NHS Covid Pass to verify vaccination status or provide evidence of a negative test.
Matthew Gould, Executive Director of NHSX, said: "We built the NHS Covid Pass in weeks, delivered it on time and are very pleased with its progress. With 6 million more users on the NHS app, more on the way and the ability to incorporate the Covid Pass into other patient applications, we are creating a powerful platform for the NHS to do so much more for our online citizens.
"We will see a further rise in demand for the NHS Covid Pass as companies follow government guidelines and consider using them in high-risk venues and events."
There are now 10.4 million people who have downloaded the NHS app and more than six million of these users got on board after introduction of the Covid vaccination status service, which allows them to prove vaccination tests.
Simon Bolton, interim executive director of NHS Digital, added: "The NHS app is currently the most popular app in the UK with over 2.5 million new users just last month. Thousands of people are using the app every day to access your NHS Covid Pass and we've seen a huge increase in the use of other app features, including organ donation preferences registration ".
The app not only supports the relaxation of Covid's restrictions, but also promotes a more digital-focused future for healthcare services. During the months of May and June, more than 1.2 million prescriptions were requested through the app, as well as more than 100,000 GP consultations, saving patients and physicians time. In addition, more than 90,500 people have also registered their preference for organ donation to the application on the same time scale.