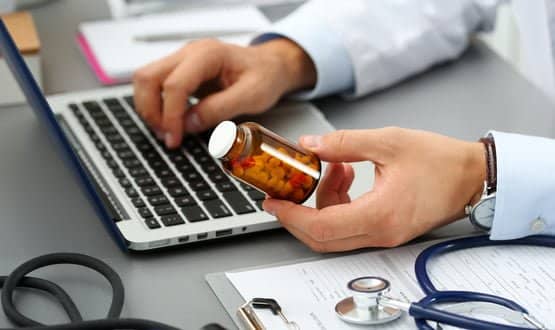 A piece of code that allows GPs to access a full list of patients eligible for repeat electronic dispensing has saved the NHS more than 90,000 hours.
In addition to the thousands of hours saved, it allowed for 23 million additional prescriptions to be made in a 12-month period starting in March 2020.
When the pandemic arrived, more GPs relied on the ability to use repeated electronic dispensing (eRD) services to provide patients with up to 12 months of medication.
But the success of eRD was based on the fact that GPs could identify suitable patients, a task that often required time.
Realizing the need to make better use of data in this area, the NHS Business Services Authority (NHSBSA) worked with the Wessex Academic Health Sciences Network and the extensive Academic Health Sciences Networks to identify patient criteria.
Using a substantial amount of NHS data, including prescription data, medication, and organization data, NHSBSA was able to compile a complete list of patients suitable for eRD.
This list is now available to all GPs in England to help them more quickly identify patients eligible for eRD.
Graham Mitchell, NHSBSA's head of provider control, said: "This has changed the game and allowed GPs' practices to quickly relate to these patients, conduct clinical reviews and introduce them to eRD.
"Our work has paid off, leading to the publication of an additional 23 million eRD prescription products from March 2020 to February 2021."
Andy Mason, data warehouse and BI manager at SNSBSA, added: "NHSBSA has dedicated years of experience and effort to creating the prescription database. It was this hard work that created a data set that allowed us to act quickly in response to Covid-19.
"We are committed to using and sharing data appropriately and with the right permissions. Taking care of your data, understanding what data you have, how it should be stored, how it should be modeled and how you can unlock the power it holds is so important for all organizations, but especially for people health.
"Apart from the fantastic people who work in the health and care sector, the data we have is probably our main asset and we need to protect, nurture and harness it for the benefit of all."