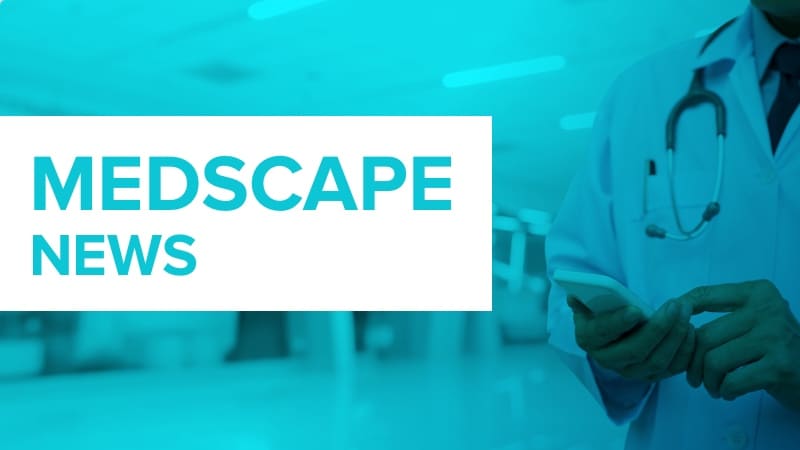 Despite the unprecedented challenges that the COVID-19 pandemic caused to medical practices in 2020, orthopedists continued to be among the best-earning specialists, with average incomes reported unchanged since 2019, according to the Medscape Orthopedist Compensation Report 2021.
In the survey of about 18,000 doctors in more than 29 specialties, orthopedists reported an average annual income of $ 511,000, the same as in 2019. And while 56% of orthopedists said they had some decline of compensation, the lack of a global change in income reflected the patterns observed in physicians of all specialties in 2020.
Among orthopedists who experienced a decline in compensation, 41% say they expect a return to pre-COVID-19 income levels next year, but 43% expect the recovery to take 2 to 3 years.
And 12% said they never expected to return to pre-pandemic income levels.
Overall, 45% of physicians report that they did not experience any financial or practice-related damage related to the pandemic.
While the average annual earnings of $ 511,000 place orthopedists only behind plastic surgeons (reported annual income is $ 526,000), as top winners, orthopedists reached the top of the list in terms of bonuses. of average incentives, with an average bonus of 23% of their total salary, or $ 116,000, an increase over 19% in 2019.
However, not everyone succeeds. While 65% of orthopedists wound by earning more than 75% of the potential bonus, the average bonus earned in 2020 was 70% of the total potential bonus, which is consistent with doctors in all specialties.
Self-employment turned out to be a bit more lucrative for orthopedists, as specialists reported an average income of $ 526,000 in 2020 compared to $ 497,000 among those employed.
However, the gap seems much larger among doctors in general, with average earnings among the self-employed of $ 352,000 and $ 300,000 among the employed.
Survey responses were received between October 6, 2020 and February 11, 2021.
Decreased workload in the middle of COVID-19
In terms of workload in 2020, orthopedists experienced a drop of approximately 15% in patients per week, which went from an average of 93 in 2019 to 79 in 2020, as COVID-19 restrictions significantly reduced visits to physicians.
Approximately 45% of orthopedists believe that 1% to 25% of the decrease in patient volume is permanent, while 13% state that 26% to 50% of volume is likely to decrease permanently.
Meanwhile, the average number of hours worked per week by orthopedists decreased slightly, from 56 in 2019 to 53 in 2020.
As might be expected during the pandemic, specialties such as intensivists, infectious disease physicians, and public health and preventive medicine physicians report higher workloads of 6 to 7 hours more per week in 2020.
In terms of time spent on documentation and administration, orthopedists report only 13.9 hours per week, which is at the lower end of the spectrum. Anesthesiologists report the least amount of time spent, with only 10.1 hours per week. Infectious disease specialists top the list, with an average of 24.2 hours of weekly procedures and administration, followed by public health and preventive medicine (20.7 hours). The average for all specialties is 16.3 hours per week in these tasks.
Despite higher earnings, lower feelings of fair compensation
Interestingly, despite having almost the highest compensation of all specialties, orthopedists are fourth in the bottom of the list in terms of feeling fairly compensated, with only 53% feeling quite compensated, a 60% drop in 2019.
The list includes internal medicine (52%), diabetes and endocrinology (50%) and, lastly, infectious diseases (44%). In comparison, oncologists, at the top of the list, have a rate of 79% who claim to feel fairly compensated.
Orthopedists reported that the most rewarding aspects of their work were gratitude and patient relationships (26%), followed closely by "knowing that I am making the world a better place" (e.g., helping others, 25%).
Meanwhile, the most difficult factors include "having so many rules and regulations" (25%) and "difficulty getting a fair reimbursement or dealing with Medicare and / or other insurers" (22%).
If chosen, 81% of orthopedists say they would choose medicine again, similar to that of 78% of doctors in general.
But orthopedists were at the top of the list, linked to dermatology and oncology, among whom they reported that they would choose the same specialty if given the chance, each with 96%.
Those least likely to choose the same specialty included internal medicine (68%) and public health and preventive medicine (67%).
Medscape Orthopedist Compensation Report 2021. Published online May 14, 2021.
For more news, follow Medscape at Facebook, Twitter, Instagram, YouTube, i LinkedIn.