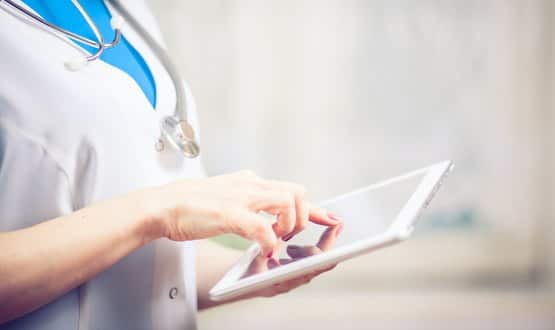 Industry leaders have welcomed the government's health and social care reforms, but said technology has a more important role to play in supporting patients and staff.
The reforms aim to address the record high of 5.5 million people waiting for elective surgery in England and bring health and social care closer.
The Build Back Better plan highlights the need to take advantage of the latest data and diagnostic techniques to address the backlog of elective surgeries. According to plans, the government plans to establish one Pound 250 million elective recovery technology fund which aims to provide access to "cutting-edge technologies".
Part of that will see a white paper on integration that addresses how to group the two systems released later this year.
Healthcare technology leaders have welcomed the commitment to better integration, but said "clarity" is needed on how integration will be delivered.
Will Smart, global director of external relations at Dedalus, said: "Build Back Better rightly identifies the most effective integration of health and social care as key to transforming health and social care and the critical role of ICS. .
"Sharing and scaling system-wide innovation is also rightly identified as a critical facilitator and data, along with digital tools and services, will be critical to delivery.
"The NHSX needs to have real clarity on how this digital integration will be delivered."
Tom Whicher, CEO of DrDoctor, added: "Validating those who still need appointments, stratifying and prioritizing these patients, giving them the ability to use simple, high-value digital tools to access care when they really need it. and, by viewing them virtually, you have evidence that recovery time can be reduced by several years.
"It's great to see a £ 250 million pot dedicated to cutting-edge technologies, but the challenge will be to encourage the health service to move at a pace and have the courage to work in new ways."
Whicher suggested that the technology could help doctors identify patients with the most urgent clinical need and encourage patients to take care of their own care through digital bookings and appointments.
Dr Meghan Leaver, co-founder of Pep Health, said: "It's important to remember that not everyone has equal access to care, so funding to advance digital transformation, along with additional capacity, is vital to ensuring that the much-discussed health inequalities, highlighted by the pandemic, do not spread further. "
"Poor NHS brother"
The BUILD Back Better plan also addresses the need for urgent social care reform with the commitment of a social care white paper to make the service more accessible and offer people more options.
The cost of care is also limited to £ 86,000.
Dr Ben Maruthappu, CEO and founder of digital social care provider Cera, said it would take "much more" than funding to tackle the social care crisis.
"Unfortunately, social care continues to be treated as the poorest sibling in the NHS, and we need to see higher levels of parity between the two. Additional funding is a big step in the right direction and is very welcome, but it will take a lot more than money to address the most pressing social care issues in the UK, "he said.
"The social care sector has an urgent need for modernization. Just as the NHS has invested significantly in digitalisation and innovation, this needs to be reflected in social care.
"We should invest in new technologies and eliminate the manual administrator and the 'digital whiteboard' that providers rely on would free caregivers to focus on what they do best, which is care."