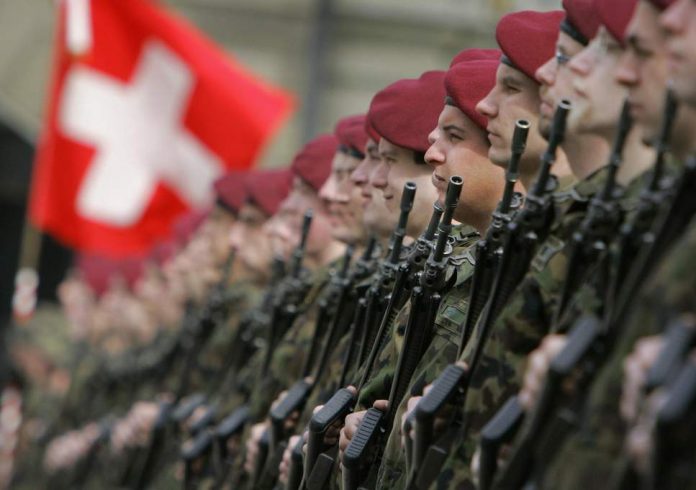 On Monday, March 4th a new app designed specifically to help recruits get fit before they arrive at recruit school was launched by the Swiss Army.
The app called, "The ready #teamarmee" has been developed by the Civil Protection and Sport (DDPS)  and the Swiss Federal Department of Defence, along with the Swiss Armed Forces.
As per reports, this App is specifically designed for teens aged 14 to 18 with the goal to help them improve their fitness level prior to undergoing training as part of Switzerland's compulsory military service.
However, the App can also be used by individuals who seek an all-around training program as at one level, it acts as a conventional sports app which also includes information on different exercises as well as lifestyle and dietary tips.
As per reports, the App which is to be available in Italian, French, and German, also has a special feature in which users can select training programs as per the needs of different soldiers such as air force pilots and defense corps units.
DDPS published a statement on the new app, which reads, " physically fit people were generally more motivated and less susceptible to injuries."
According to the department, it states that "if individuals feel fit the probability of them dropping out of the army reduces."