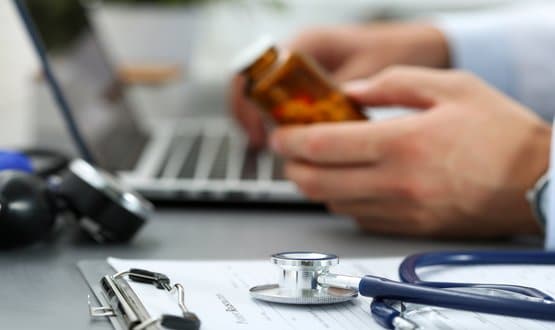 The Sussex Partnership NHS Foundation Trust has selected Civica to deploy a cloud-based e-prescription and medication management (ePMA) solution.
The trust provides specialist mental health and learning disability services to the NHS for people of all ages in Sussex and for children and young people in Hampshire.
Civica Prescribing has been designed to prevent medication errors as it provides accurate patient information and aids in medical decisions. The overall goal is to improve patient care and clinical safety with the solution designed specifically for mental health and community care settings.
The new five-year contract supports the digital trust transformation program to develop more patient-oriented self-management technology and improve data analysis and interoperability between systems. Civica Prescribing software will help Sussex Partnership share records with pharmacy dispensing services and other partners efficiently and securely.
Beth Lawton, digital director of information and intelligence for the Sussex Partnership NHS Foundation Trust, said: "As a growing confidence in mental health, it is vital that we have flexible digital solutions that can be integrated with our existing clinical systems and have the scope to deal with a changing future.
"We were looking for a long-term partner with experience dedicated to ePMA for mental health. Civica Prescribing will provide our front-line staff with a clear workflow that will help them prescribe and administer medications safely, as well as reduce risk and increase safety for all of our patients. "
The latter agreement follows contracts with the Lincolnshire Partnership NHS Foundation Trust, Greater Manchester Mental Health NHS Foundation Trust and the Northamptonshire Healthcare NHS Foundation Trust.
Steve Brain, executive director of health and care at Civica, added: "Improving technology and automation are key facilitators for NHS mental health trusts to reduce prescribing errors and increase efficiency for better results for patients.
"Civica Prescribing will provide Sussex with a wide range of operational, safety and quality benefits to support both local and national strategic health goals, now and in the future."