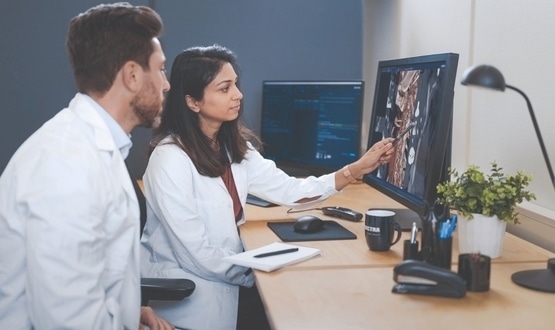 A consortium of five NHS trusts in Surrey and Sussex has selected Sectra to deploy a new image archiving and communication system (PACS).
The NHS trusts involved in the agreement will introduce the cloud-based solution that aims to enable professionals to make faster and more informed decisions and provide improved care to their patients.
The trusts involved are:
Royal Surrey NHS Foundation Trust
Ashford and St. Peter's Hospitals NHS Foundation Trust
East Sussex Healthcare NHS Trust
Queen Victoria Hospital NHS Foundation Trust
Sussex NHS Foundation Trust University Hospitals
The PACS will make it easier for staff to use and process diagnostic images. Third-party visualization tools will no longer have to open on a separate screen, but PACS can be opened in the context of the patient.
The deployment will also support a faster shift in important diagnostic reports and help mobilize a workforce of scarce specialists to support hospitals within the five trusts.
Dr. Benjamin Salt, the consortium's clinical manager, said: Upload and download image.
"For cancer follow-up, doctors will immediately have historical images on hand. Significant operations are much less likely to be delayed due to image availability, as is discussion with patients at patient meetings. "A multidisciplinary team. And a hospital emergency department will be able to talk about live footage with a specialized team elsewhere."
The new system will also generate richer image reports with hyperlinks, graphics and images, to help doctors access all the information they need to treat cases accurately.
In addition, the new system will support future integration as needed, which becomes more important as AI plays an increasingly important role in radiology.
Jane Rendall, managing director of Sectra in the UK and Ireland, added: "Diagnostic imaging often underpins important clinical decisions that make the difference in safe and effective patient care. Whether they allow for better access to experience of the subspecialists as changing diagnostic models to improve the speed of decisions, the trusts we are working with in Surrey and Sussex have shown a commitment to ensuring that the right image is available to be informed at the right time and by the right people. the right person, for the benefit of their patients ".
The Surrey and Sussex trusts will unite Barts Health NHS Trust and Greater Manchester Pennine Acute Hospital NHS Trust by signing recent agreements with Sectra.