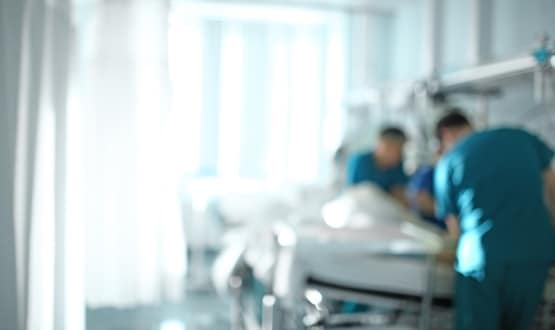 Sunderland Royal Hospital has become the first NHS to meet all the requirements of the national Global Digital Exemplar (GDE) program.
GDE accreditation is a hallmark of NHS organizations that are digital technologies to improve patient care and South Tyneside and Sunderland NHS Foundation Trust (of which Sunderland Royal is a part) is the first NHS organization to achieve all of them. program requirements.
The GDE program was launched in 2016 and saw several NHS relies on acute health, mental health and ambulances handing out a £ 160 million share of national funding to invest in digital transformation projects. At that time South Tyneside and Sunderland had not merged and City Hospitals Sunderland NHS Foundation Trust was named GDE with South Tyneside NHS Foundation Trust will be named his quick follower. In April 2019, the two trusts merged to form South Tyneside and Sunderland NHS Foundation Trust.
The road to GDE accreditation began five years ago at Sunderland Royal Hospital, with the ambition of leaving the role at the point of care in 2021. It has now met all the requirements; the South Tyneside district hospital has used Sunderland's GDE plan to successfully deploy Meditech's electronic patient record (EPR).
More than £ 25 million has been invested in confidence to advance their digital systems and drive improvements in patient care. The EPR provides live updated information and denies the need for paper records. Staff can electronically update and record vital signs courtesy of scanning technology and patients 'digital wristbands.
Dr Kevin Joisce, consultant in emergency medicine and head of clinical information for the South Tyneside and Sunderland NHS Foundation Trust, said: "For many years, our Board has championed the key role of technology in safe delivery and effective modern NHS care.
"Technology is integrated into everything we do, into all our clinical processes and into all of our nursing workflows; it's a key part of how we deliver patient care. Our GDE program has been instrumental in helping. to realize our paperless ambitions to the point where we have successfully eliminated our reliance on paper-based systems, with significant benefits for patient care in all trusted facilities ".
The trust's director of information management and information technology, Andy Hart, received official NHSX GDE accreditation in a virtual ceremony on July 28, 2021.
NHSX Director of Frontline Digitization Dermot Ryan added: "South Tyneside and Sunderland are an excellent example of the difference that the use of digital technologies can make to patients and staff. I am delighted to be able to present your accreditation today.
"At NHSX we want to support all parts of the NHS to be digitally transformed and our new Digital Aspirant program focuses on those organizations that need additional help, with over 60 local bodies benefiting so far."
The role of Sunderland Royal Hospital as a digital pioneer has also been enhanced by becoming the North East's first trust. has obtained HIMSS EMRAM level 7 status at the end of last year.