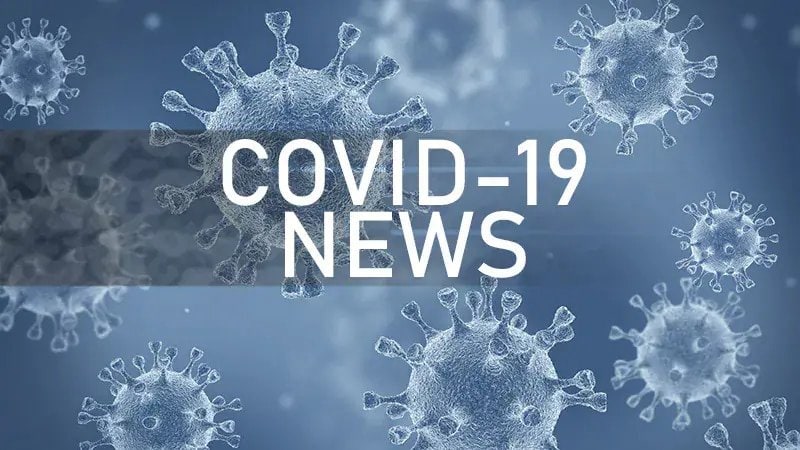 Editor's Note: Find the latest news and guidance on COVID-19 at Medscape's Coronavirus Resource Center.
It's only been 5 days since the CDC made such a long-awaited change mask guide, and 23 states and Washington, DC, have already followed suit.
Under the new recommendations, fully vaccinated people no longer need to wear masks indoors or outdoors, regardless of the size of the meeting. The CDC still advises travelers to wear masks while on planes, buses, or trains, and the guide still calls for masks in some indoor settings, including hospitals, homeless shelters, and prisons. Those who are not vaccinated should still wear masks and physical distances, according to the CDC.
"Anyone completely vaccinated can participate in indoor and outdoor activities, large or small, without wearing a mask or physically distancing themselves," CDC director Rochelle Walensky, MD, said last week. "We've all wanted that moment when we can get back to a certain sense of normalcy."
As a result, states and territories such as Michigan, Washington, DC and New York have given vaccinated residents the opportunity to leave masks.
Changes occur as COVID-19 cases and deaths continue to decline. President Joe Biden said Observations On Monday, 60% of Americans have received at least one vaccine. COVID-related deaths have dropped by more than 80% and the administration intends to vaccinate 70% of the U.S. at least partially on July 4th.
Last week, at a White House briefing, the COVID-19 response team reported that since all those over the age of 16 were eligible for vaccination, cases have dropped 45 percent.
Walensky reported an average of 7 days last Thursday of about 36,800 cases a day, 23% less than the previous week's average. During a news session in the media today, Walensky said less than 18,000 new cases were registered on Monday, the lowest number since June. The seven-day average of new hospital admissions was 3,500, down from 4,100 a week earlier.
Twenty-seven states never enacted mask rules. But these are the states that adopted and have now adopted the CDC mask guidelines, although some counties, cities and businesses may continue to apply their own rules:
Sources:
White House Media Team COVID-19 Response Team Meetings, May 13, 2021, May 18, 2021.
Chicago Tribune: "Following CDC guidelines, Gov. JB Pritzker says those who are fully vaccinated may be left with masks in most situations, but Chicago maintains the status quo for now."
COVID19.CA.gov: "California will align the mask guide with the CDC on June 15, 2021."
Colorado Department of Public Health and Environment: "Guidance for Wearing Masks."
Michigan.gov: "Order of Meetings and Masks of May 15, 2021."
Connecticut State Official Website: "Connecticut Response COVID-19".
Delaware.gov: "Governor Carney will lift the Delaware Mask's term from May 21."
DCHealth: "Coronavirus Status Update".
Kentucky.gov: "Governor Beshear: Economic Set for Takeoff as Final Capacity Limit to June 11."
State of Maine: "Frequently Asked Questions About Executive Orders on Facial Coverage."
Office of Governor Larry Hogan: "Governor Hogan Announces End of State Mask Term."
NC Governor Roy Cooper: "Following CDC's new guidance on face coverage, Governor Cooper lifts many COVID-19 restrictions."
Minnesota COVID-19 Response: "Safely End COVID-19 Restrictions."
Nevada Health Response: "Nevada adopts updated guide on CDC masks."
Office of Governor Michelle Lujan Grisham: "The public health order has been updated; New Mexico adopts a CDC mask guide for fully vaccinated people."
New York State: "Governor Cuomo announces that New York State will adopt a new CDC guideline on the use of masks and social distancing for fully vaccinated individuals."
Ohio Department of Health: "Governor DeWine's Statement on New Guidance on CDC Masks."
Oregon.gov: "Oregon Mask Requirements."
Pennsylvania Department of Health: "Updated order of the Secretary of the Pennsylvania Department of Health requiring universal facial coatings."
Rhode Island Department of Health: "Protect Your Home from COVID-19."
Office of Governor Phil Scott: "Governor Phil Scott lifts the mandate of the mask for vaccinated people, accelerates Vermont's advance plan."
Virginia Gov. Ralph S. Northam: "Gov. Northam lifts mask mask to align with CDC guidelines, announces Virginia will end COVID-19 mitigation measures on May 28."
King County: "State requirement to wear face coatings."
Office of Governor Jim Justice: "COVID-19 UPDATE: Justice administration raises face coverage requirement for fully vaccinated West Virginians."