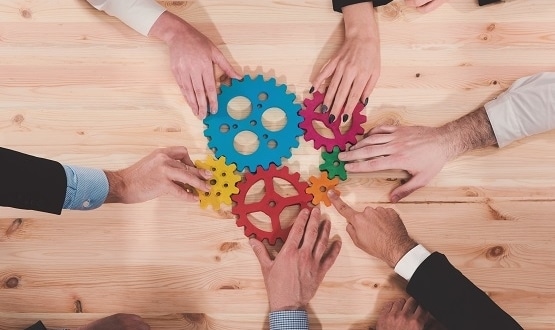 Staffordshire and Stoke-on-Trent have come into operation with an integrated care system that works with Graphnet.
Known locally as One Health and Care, the digital system uses Graphnet's CareCentric technology to consolidate information from healthcare organizations in the region, so people won't have to repeat their health and social care history so often and professionals will be able to coordinate better. their care and support.
In addition to demographics, allergies, test results and prescriptions, the care record also includes the NHS number; Practice of general practitioner and general practitioner; historical and ongoing conditions; immunization,, diagnoses; hospital referrals; admissions; discharges and assisted clinics; and health and mental health information.
Dr Paddy Hannigan, head of the Together We're Better digital program, said: "Having an integrated healthcare record available to our patients is above all security, but it will also help combat the immense frustration we know we sometimes feel. patients, having to be repeated to all members of the health and care staff they encounter.
"Because physicians have access to up-to-date information on medications and allergies directly from the GP system, patient safety is improving and they can make more informed decisions by seeing recent visits, requested tests, and prescribed prescriptions. ".
Future developments in the care record include a patient health record to allow patients wider access to their information and self-management of their own health and care, population health management, and a wider regional distribution of health records and caregivers to ensure that a resident's patient record accompanies them. if they receive care and support across borders in neighboring areas.
Brian Waters, CEO of Graphnet, added: "Staffordshire and Stoke-on-Trent have done very well deploying a large-scale regional sharing deployment during a difficult period. We are committed to giving them more support and look forward to to develop the care record until full maturity with the introduction of a patient health record and a population health platform ".
Staffordshire and Stoke-on-Trent are not the only ones to have selected Graphnet. In January 2021, Swindon and Wiltshire selected Graphnet for deliver an integrated care record using the provider's CareCentric software.
The project will bring together health and care records from 94 general consultations, Great Western Hospitals NHS Foundation Trust; Salisbury NHS Foundation Trust; Wiltshire Health & Care, Royal United Hospitals Bath NHS Foundation Trust; Swindon Borough Council; Wiltshire Council, Bath and North East Somerset Council; Medvivo; Virgin Care and Avon & Wiltshire Mental Health Partnership NHS Trust.