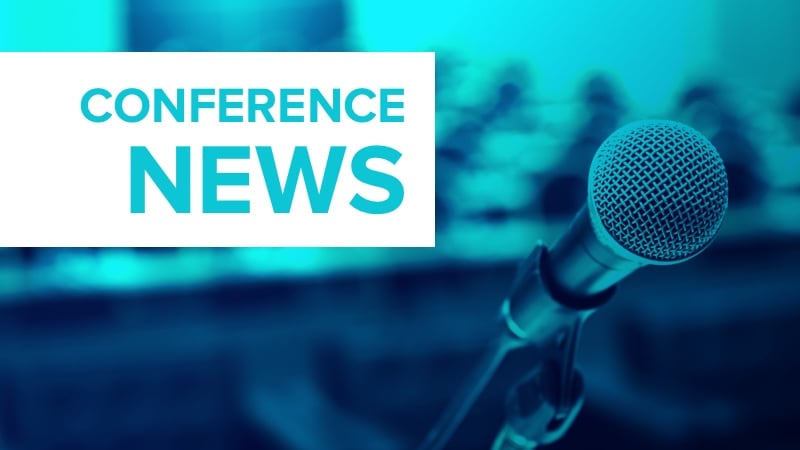 Editor's Note: Find the latest news and guidance on COVID-19 in Medscape Coronavirus Resource Center.
When it comes to SARS-CoV-2 infection in patients with multiple sclerosis (MS), disease-modifying therapies (DMT) appear to have variable effects on the risk of worse outcomes, according to a new analysis of an Italian cohort of MS patients. The study confirmed that exposure to steroids in the month prior to the onset of COVID-19 symptom is related to more severe disease and anti-CD20 therapy presents similar risks. But researchers noted that interferon and possibly teriflunomide were associated with a protective effect in multivariate analysis.
Maria Pia Sormani, PhD, professor of biostatistics at the University of Genoa, presented the study at the 2021 annual meeting of the American Academy of Neurology.
The results confirm some previous analyzes and add to the set of evidence on which clinicians are based, according to Jiwon Oh, MD, Ph.D., who moderated the session. "These data on risk with anti-CD20 therapies have been around for some time, but it seems that the risk is quite evident with this and other records around the world. I would advise them to be prudent, obviously, to follow public health precautions, but perhaps be even more prudent. It affects our recommendations on the urgency of vaccination in these people, the priority they should have, "Oh said in a interview. She is the clinical director of the Barlo MS Center in St. Louis. Michael's Unity Health in Toronto.
The analysis also hinted at complexities within demography that could help explain some of the different outcomes of infections. "We have learned that the course of viral infection per se may not be the cause of serious outcomes, but the exaggerated inflammatory response to the virus is primarily responsible for intubations and deaths. The hypothesis we are investigating is whether anti-CD20 therapies they can cause a more serious viral infection (this is already known from other viral infections), but they do not play a crucial role in causing the inflammatory process to explode, "Sormani said in an email.
The group plans to examine the risk of anti-CD20 therapies in different age groups, "to try to understand the underlying mechanism by which anti-CD20 increases the risk of more serious outcomes," he said.
Sormani presented an analysis of 3,274 MS patients who contracted COVID-19 in Italy. The mean age was 44 years, the mean score on the Extended Disability State Scale (EDSS) was 2, among the study cohort, 68.6% were women; 14% had progressive MS and 26 patients died. Patients who died had a mean age of 63 years, 48% were women, 73% had progressive MS, and 50% did not take DMT.
The researchers used an ordinal logistic regression that "orders" the outcome on a severity scale of 0 (mild disease, no pneumonia or hospitalization), 1 (pneumonia or hospitalization, n = 184), or 2 (ICU admission or death , n = 36). They calculated the ratio of probabilities to go from 0 to 1 or 1 to 2 and assumed the risk is the same. For example, a probability ratio of 2 for men and women means that men are twice as likely to be hospitalized and twice as likely to go from being hospitalized to going to the ICU or dying.
The researchers found that older age, male sex, and comorbidities increased the risk of worse COVID-19 outcomes. Exposure to methylprednisolone One month before the onset of the symptom COVID-19 carried a higher risk (OR, 2.33; Pg = .03). Compared with no therapy, interferon reception was associated with lower risk (OR, 0.34; Pg = .009) and teriflunomide tended towards an association with better results (OR, 0.49; Pg = .054). Anti-CD20 treatment (ocrelizumab or rituximab) was associated with worse outcomes (OR, 1.89; Pg = .012) in general, which was maintained when ocrelizumab (OR, 1.71; Pg = .04) i rituximab (OR, 2.77; Pg = .03) were considered separately.
To understand why the risk of ocrelizumab might be lower, the researchers examined the risk for duration of anti-CD20 treatment and found that the risk increased with increasing treatment duration, with a lower risk of duration of treatment less than 6 months (OR, 1.56; 95% CI, 0.65-3.77; not significant), followed by 6 months to 1 year (OR, 1.68; 95% CI, 0.69-4.03; Pg <0.001), 1-2 years (OR, 1.74; 95% CI, 0.83-3.64; trend), and the highest risk in more than 2 years (OR, 2.75; CI of 95%, 1.28-5.88).
Sormani suggested that the increased risk associated with rituximab may be due to a trend toward a longer duration of treatment, as patients treated with rituximab were treated more often for longer periods of time; 11% had been treated for 6 months or less (compared with 24% of patients with ocrelizumab); 26%, 6-12 months (vs. 18% of ocrelizumab); 19%, 1-2 years (vs. 37% of ocrelizumab); and 44%, 2 years or older (vs. 21% ocrelizumab).
Sormani has received consulting fees from Biogen, GeNeuro, Genzyme, MedDay, Merck KGaA, Novartis, Roche and Immunic. The platform for data collection was donated by Merck. Oh consulted by Roche, Celgene, Biogen-Idec, EMD-Serono, Sanofi-Genzyme, Novartis, Alexion. He has been a member of a scientific advisory board or data security control of Roche, Biogen-Idec and Sanofi-Genzyme.
This article originally appeared on MDedge.com, which is part of the Medscape professional network.