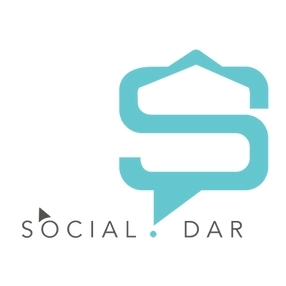 December 28, 2020 – Dubai, UAE — Excelling in the UAE's ever-changing dynamic marketing equation, Social Dar is focused on leveraging the potentials of new marketing technologies to provide measurable, scalable, and sustainable social media solutions. Adding on to their ever-expanding client portfolio, Social Dar will lend its expertise to help propel the growth and successes of its valued clients in Dubai and the West Asia region.
Social media continues to develop at a meteoric pace and has become a vital tool in today's businesses. It may seem a no-brainer, but Social Dar understands the importance of helping businesses spread their wings via digital marketing, a strategic and dynamic venture becoming essential for customer acquisition and advertising solutions in the UAE.
When we discussed the brand's vision, Hadeer E., Director of Business Development of Social Dar says, "Social Dar's vision has always been to help businesses succeed in the digital arena." A quick look at their revamped website reveals a whole lot of news, including brand new offices and strategic solutions for the region that are geared to help companies with their digital marketing challenges. She further adds that "Social is very much at the heart of what we do and launching our new office in Dubai is a fully justified and natural progression in our global expansion. We are committed at heart to growth and moving forward to our clients' businesses as a priority." Social Dar's suite of premium services leverage over ten years of social media experience to help entrepreneurs and businesses in both established and emerging markets create, launch, maintain, and grow their brand online.
Tapping into the possibilities of social media, Social Dar will deliver digital solutions that translate into tangible and sustainable value for their clients. The social media agency will design and execute strategies that help its clients expand globally, drive traffic to their sites, grow their loyal and engaged following, and create an online presence that customers prefer and trust. Lead by a smart, dedicated, and passionate team; Social Dar will fuel growth for their clients.
With the intense competition in the social media industry in the region, Social Dar's presence in Dubai is certainly a bold decision and will open a new chapter in Social Dar's story that has begun many years ago. At a time when social media is splattered across the digital landscape, Social Dar is proud to offer viable solutions that deliver measurable value to businesses anytime and anyplace in the world. There's no doubt that Social Dar has come a long way over the past 10 years. And it is obvious that the journey has only just begun with this expansion into the popular and lucrative social media industry in Dubai.
About Social Dar:
Social Dar is a leading Social Media Dubai agency that merges innovation, creativity, and technology to generate measurable and sustainable Social Media solutions for the business community. The company has been a pioneer in the social media industry and has amassed expertise in social media marketing across the business spectrum and has garnered an enviable track record. Their expansion into Dubai will add immense value to their existing client portfolio and will help build and spread brands and businesses globally, with their client-centric approach.
Source: 38 Digital Market News
Release ID: 16101
Disclaimer: The PR is provided "as is", without warranty of any kind, express or implied: The content publisher provides the information without warranty of any kind. We also do not accept any responsibility or liability for the legal facts, content accuracy, photos, videos. if you have any complaints or copyright issues related to this article, kindly contact the provider above.