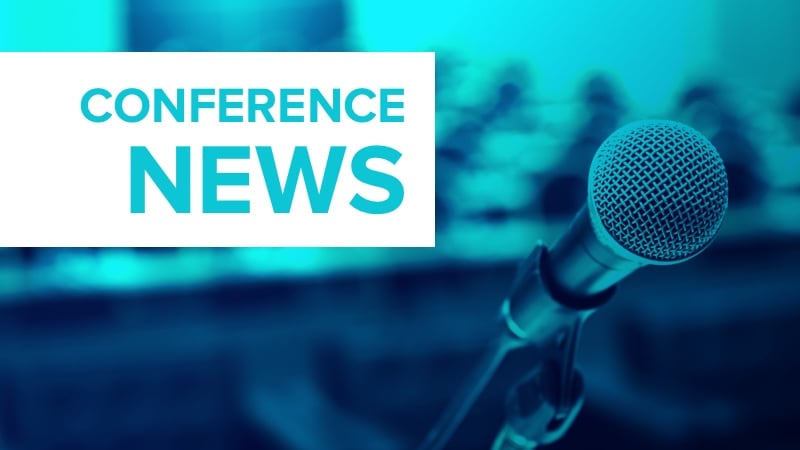 "Custody of antibiotics is never easy, and sometimes it's very difficult to differentiate what's going on with a patient in the clinical setting," said Valerie M. Vaughn, MD, of the University of Utah, Salt Lake City. , at SHM Converge, the annual conference of the Society of Hospital Medicine.
"We know from studies that 20% of hospitalized patients receiving an antibiotic have an adverse drug event of that antibiotic within 30 days," Vaughn said.
Vaughn identified several practical ways in which hospitalists can reduce the overuse of antibiotics, including the management of hospitalized patients with COVID-19.
Identify asymptomatic bacteriuria
One of the key areas where hospitalists can improve antibiotic management is recognition asymptomatic bacteriuria and the damage associated with treatment, Vaughn said. For example, a common scenario for hospitalists may involve an 80-year-old woman with dementia, who may contribute little in history, and a chest x-ray may not rule out an underlying infection. This patient may have a positive urine culture, but there are no other signs of urinary tract infection. "We know that asymptomatic bacteriuria is very common in hospitalized patients," especially elderly women living in residential centers, she noted.
In cases of asymptomatic bacteriuria, the data show that antibiotic treatment does not improve outcomes and may in fact increase the risk of subsequent UTI, Vaughn said. Elderly patients are also at increased risk of developing antibiotic-related adverse events, especially Clostridioides difficult. Asymptomatic bacteriuria is any bacterium in the urine in the absence of signs or symptoms of an UTI, even if laboratory tests show pyuria, nitrates, and resistant bacteria. These laboratory results are often associated with inappropriate use of antibiotics. "Laboratory tests cannot distinguish between asymptomatic bacteriuria and an ITU, only symptoms can," he stressed.
It contains community-acquired pneumonia treatment
Another practical point to reduce antibiotics in the hospital setting is to limit treatment community-acquired pneumonia (CAP) up to 5 days when possible. Duration is important, as for many diseases, the shorter duration of antibiotic treatments is as effective as the longer duration according to the latest tests. "This is a change in dogma," based on the previous thought that patients need to complete a full course and that anything less can foster antibiotic resistance, he said.
"In fact, the longer duration of antibiotics kills a healthier and more normal flora, selects resistant pathogens and increases the risk of suffering It is difficult, and increase the risk of side effects, "he said.
Ultimately, the appropriate duration of treatment for pneumonia depends on several factors, including patient factors, disease, clinical stability, and rate of improvement. However, a good general rule is that approximately 89% of patients with CAP need only 5 days of antibiotics as long as they are febrile for 48 hours and have one or less abnormalities in vital signs on day 5 of treatment. "We need to prescribe longer durations for patients with complications," he stressed.
Revisit the need for antibiotics on discharge
Hospitalists can also practice antibiotic management by considering four points on patient discharge, Vaughn said.
First, consider whether antibiotics can be stopped. For example, antibiotics are not required for discharge if the infection is no longer the most likely diagnosis or if the course of antibiotics has been completed, as is usually the case in hospitalized patients with CAP, he noted.
Second, if antibiotics cannot be stopped at the time of discharge, consider whether the preferred agent is used. Third, make sure the patient is receiving the minimum duration of antibiotics, and fourth, make sure the dose, indication, and total expected duration with start and stop dates are written in the summary of antibiotics. 'High,' said Vaughn. "This helps in communicating to our outpatients, as well as in educating the patients themselves."
Rare bacterial coinfections in COVID-19
Vaughn concluded the session with data from one to study performed with colleagues the use of empirical antibacterial therapy and community-initiated bacterial coinfection in hospitalized COVID-19 patients. The study included 1,667 patients at 32 Michigan hospitals. The number of patients treated with antibiotics varied widely between hospitals, from 30 percent to 90 percent, Vaughn said.
"What we found was that more than half of the patients hospitalized with COVID (57%) received empirical antibiotics in the first days of hospitalization," he said.
However, "despite all the use of antibiotics, community-acquired bacterial co-infections were rare," and occurred in only 3.5% of patients, meaning that the number needed to treat antibiotics to prevent a single case was about 20.
Vaughn predicted that predictors of community-based coinfection in patients included older ages, more serious illnesses, patients from nursing homes, and those with a lower BMI or kidney disease. She and her team found it too procalcitoninThe positive predictive value was 9.3%, but the negative predictive value was 98.3%, so it is likely that these patients will not have coinfection.
Vaughn said that in practice he could order procalcitonin when considering stopping antibiotics in a patient with COVID-19 and making a decision based on the negative predictive value, but stressed that he does not use it in the reverse situation to trust in a positive result. value in deciding whether to start antibiotics in these patients.
Vaughn had no financial conflict to reveal.
This MDedge News article originally appeared on The Hospitalist, an official publication of the Society of Hospital Medicine. MDedge is part of the Medscape professional network.