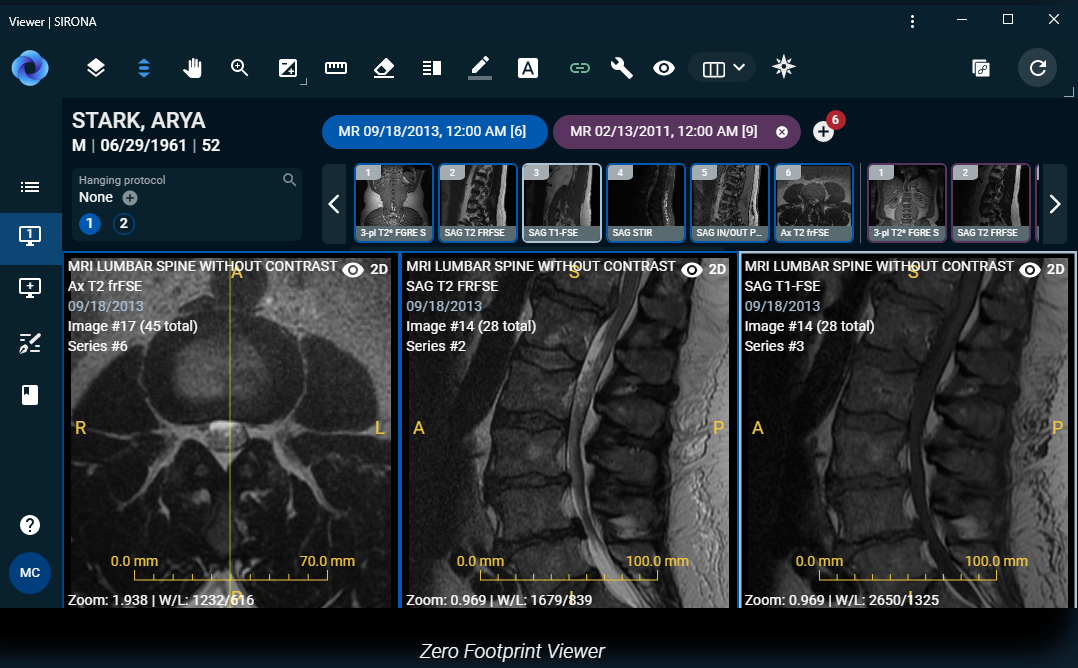 What you should know:
– Sirona Medical, a San Francisco, CA-based cloud software company for radiologists using legacy technology, announced $ 40 million in Series B funding led by GreatPoint Ventures and united by Rose Park Advisors and Avidity Partners, with additional stakeholder participation, included 8VC i Global Capital of Founders.
– Sirona Medical Inc. is addressing the needs of current radiology practices with a new native cloud platform that unifies radiology computer applications: to-do list, viewer, reporter, and artificial intelligence (AI) – in a single simplified workspace. Sirona's radiology operating system (RadOS) puts radiologists in the driver's seat with new AI-driven solutions that simplify their workflow and amplify their work product.
– Funding will be used to accelerate ongoing product development, customer incorporation and sales initiatives.
Empower radiologists through a better workflow
Sirona's RadOS platform unifies existing radiology computer software applications (worklist, viewer, reporter, and AI) into a single native cloud platform. The unification of these applications in the cloud represents a first principle of rearrangement of the computer infrastructure that drives the medical image. As a result, RadOS can be deployed as an overlay to existing local practice database systems (PACS and RIS), allowing radiology practices that serve multiple hospitals and health systems to combine disparate workflows and data sources in a single unified workflow experience.
RadOS allows Sirona to take advantage of AI in a way that was not previously possible and serves as the basis for Sirona Medical's guiding principle of "intelligence amplification" or "AI": the vision that the purpose of the AI in radiology is about amplifying the profession, not competing with it, and that you need to reimagine how AI is constructed and designed for radiology before that goal can be achieved.
"There is a critical need for better workflow solutions from physicians to healthcare, especially in radiology, the only specialty practiced entirely through software," said Cameron Andrews, founder and CEO of Sirona Medical. "The reality is that radiology computing is fatally fragmented today, and legacy software solutions were specifically designed and rigidly built for this fragmented and isolated status quo. After decades of struggling with disconnected computer systems and cumbersome, radiologists are prepared for a unified, native cloud platform, for a simpler workflow experience that puts the physician's experience first.They are prepared for software that works.With this funding , we will be able to drive the adoption of our RadOS platform to radiology practices across the country and redouble our focus on our overall mission: to amplify the radiology profession through software. "