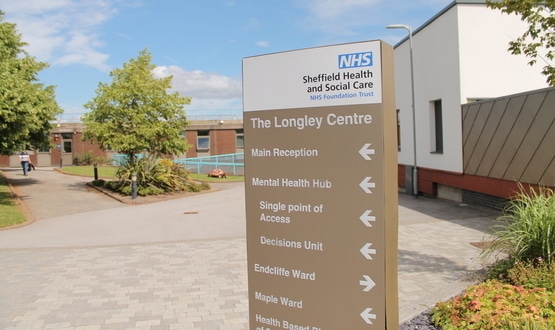 Sheffield Health and Social Care NHS Foundation Trust has recruited Apira to help deploy its electronic patient record (EPR).
The trust recently went though a procurement process which saw it select Servelec's Rio EPR and healthcare consultancy, Apira has been chosen to be Sheffield Health's EPR Program Deployment Partner.
It is hoped Servelc's solution will provide clinical and non-clinical teams with improved access to patient information, helping to ensure they have the right information and the right time. It is also expected to improve user safety by integrating with local, regional and nation systems, giving a more accurate view of each service used and the care provided to them.
Sheffield was supported during its procurement of the new EPR by Apira and this latest partnership will see the consultancy firm providing additional resources to Sheffield's internal team.
Nikki Woodhead, head of procurement at the Sheffield Health and Social Care NHS Foundation Trust, said: "The implementation of the new EPR is a major change program for SHSC [Sheffield Health and Social Care NHS Foundation Trust] and it was crucial that we selected an experienced deployment partner that can work with us and the EPR solution provider to safely and successfully deploy the solution and deliver the required change.
"Apira's experience in deploying EPR systems and helping NHS trusts to deliver change was a perfect fit for our requirements, and we were pleased to appoint them via the NHS England Health Systems Support Framework following a competitive procurement process."
As well as helping the trust with the procurement and deployment, Apira also supported a successful bid from Sheffield for funding from the NHSX Frontline Digitization Unified Tech Fund to support the program.
Iain Borland, managing consultant and program manager for the SHSC EPR deployment program at Apira, said: "We have been working with SHSC throughout 2021 to support the trust to prepare and move through a procurement process to select an EPR system provider."
Borland continued: "Working closely with the internal team we engaged hundreds of clinicians and service users through the process starting in May. Throughout SHSC colleagues demonstrated a strong appetite to be involved in the program and to move onto a new EPR solution. This will build on the success SHSC have achieved through their in-house build 'insight' solution over the last 17 years. "