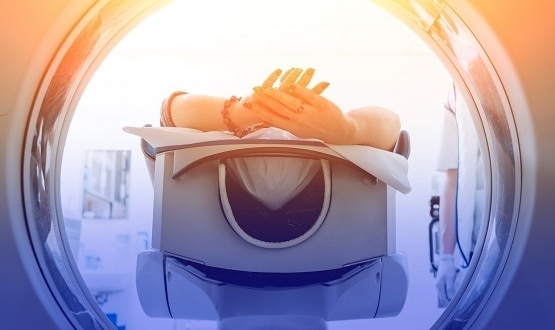 Seventeen trusts in the South West of England have signed an agreement with two technology providers to support a better exchange of diagnostic images.
The joint agreement with Wellbeing Software and Insignia Medical Systems will facilitate the exchange of images between organizations through Wellbeing's Cris Connect and Insignia's Regional Image Sharing Platform (RISP).
Trusts in the region will be able to create combined specialist worklists to create a single source of workflow using Cris Connect. It means that a scan performed in a hospital can be automatically shared with other sites in case the patient needs treatment elsewhere.
The program, jointly funded by the Alliance Against Cancer and NHS England, will be implemented in three waves, with the first starting in March 2021. It was about connecting the Royal United Hospitals Bath NHS Foundation Trust and the Bristol NHS University Hospitals Foundation Trust.
The first stage will provide valuable use case data for the remaining trusts to join the program later in the year.
Kate Smith, commercial director of Wellbeing Software, said: "The 17 trusts across the region have recognized the crucial role that shared reports play in an effective healthcare strategy.
"Our Cris and Cris Connect solutions allow clinicians from different organizations and departments to collaborate to take advantage of both scarce and specialized skills.
"We are excited to continue to work with trusts that already use our software, as well as establish relationships with new partners."
Collectively, trusts conduct more than four million radiology reports each year. 80% of these are already processed by Wellbeing Software with its radiological information system, Cris, which is already used in 13 of the trusts.
Wellbeing's advanced order communications will also be included in the deployment, which includes additional workflow alerts.
These alerts highlight failed or canceled order messages from the Order Communications System (OCS) on the radiology. It also warns referrals of any patient who has not attended.
Insignia Medical will facilitate diagnostic imaging, with communication between Cris and Insignia, so that images move between trusts and are available in the central store when needed.
Richard Dormer, managing director of Insignia, said: "We are delighted to work with Wellbeing to provide a revolutionary exchange service for the trusts in the South West.
"This project opens up many opportunities to transform how healthcare is provided, to help deliver regional efficiencies, and to improve patient outcomes."
Sunita Berry, CEO of the Peninsula Cancer Alliance, added: "Digital technology is at the forefront of medical development and we believe that by implementing technology to share images across all platforms we can improve the effectiveness of our treatments. ".
The 17 trusts that sign the agreement are:
Bristol NHS Foundation Trust University Hospitals
Weston Area Health NHS Trust
NHS Foundation Dorset County Hospital
Gloucestershire Hospitals NHS Foundation Trust
Great Western Hospitals NHS Foundation Trust
North Bristol NHS Trust
North Devon Healthcare NHS Trust
Plymouth Hospitals NHS Trust
Royal Bournemouth and Christchurch NHS Foundation Trust (now University Hospitals Dorset NHS Foundation Trust)
Poole Hospital NHS Foundation Trust (see University Hospitals Dorset NHS Foundation Trust)
Royal Cornwall Hospitals NHS Trust
Royal Devon and Exeter NHS Foundation Trust
Royal United Hospitals Bath NHS Foundation Trust
Salisbury NHS Foundation Trust
Taunton and Somerset NHS Foundation Trust
Board of Trustees of the NHS Foundation of Yeovil District Hospital
Torbay and South Devon NHS Foundation Trust