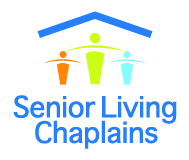 [youtube id="dE3nl7pN"] Plano, Texas, USA, 05/19/2020 / Story.KISSPR.com /
Senior Living Chaplains, a division of Marketplace Chaplains, has launched their new updated website www.seniorlivingchaplains.com
with new enhanced features to best serve Caregivers, Staff, Residents, Patients and family members in the senior living industry.
According to Chief Marketing Officer Jason Brown, Senior Living Chaplains updated website will better describe and deliver the value of Chaplain Care Teams serving senior living communities, skilled nursing facilities, CCRCs, assisted living, memory care, rehab centers, home health care, and nursing homes across North America.
Marketplace Chaplains has been serving employees, residents, and their families in these communities, facilities, and homes for over 25 years. With continued growth with their service in this important care industry, Marketplace Chaplains developed Senior Living Chaplains as a specialty division with Chaplain Care Teams specifically selected and trained to serve companies in this industry. Senior Living Chaplains now serves more than 28,000 employees and residents.
When Senior Living Chaplains is invited to deliver care to a particular facility, services are tailored to the Values and Vision of company leadership. Local Male and Female Chaplain Care Teams are specifically selected and trained to serve in each company location. The chaplains make regular weekly visits and are available 24/7/365 for phone calls or visits at and away from the community or facility. As relationships build with Team Members and Residents, valuable help is invested in the well-being of the people of each served community and facility. The chaplains are also available to family members.
The free MyChap App makes it easy to stay in contact with the Chaplain Care Team with additional resources provided through the App. Cell phone, text, email access will be further enhanced by a video chat feature to be delivered in June 2020. The Senior Living Chaplains WorkLife Growth Series is included with helpful topics delivered on-site as a lunch-and-learn or in virtual meetings helping promote life balance and thriving at home and at work.
Residents and family members are also provided with a Service Information poster with full color photos of their chaplains and easy access to their chaplains' cell phones and email addresses. Upon request, chaplains also offer weekly worship services and bible studies.
During the Covid-19 crisis, Senior Living Chaplains continues to deliver care, creatively reaching out and connecting with Team Members, Residents, Patients and Families of all.
If you would like to know more about Senior Living Chaplains, please contact:
John Mileson, Executive Director
Senior Living Chaplains
O: 972-941-4400
C:  770-335-3256
Social Media Tags:#seniorliving, #seniors, #chaplains, #seniorcare, #caregivers, #covid19, #nursingcare, #rehabcenters, #nursinghomes, #memorycare
Source: Story.KISSPR.com
Release ID: 13325