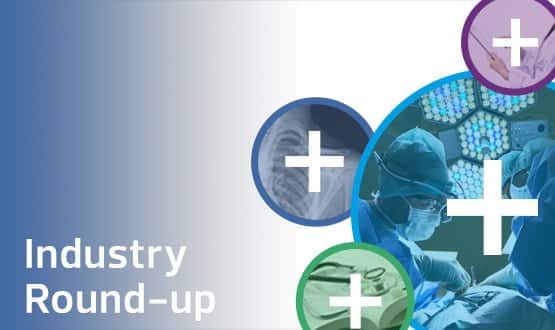 The latest summary of the digital health news industry includes details about a name change, an installation of robotic surgical systems, and the launch of digital preoperative assessments for confidence.
Midlands Partnership chooses Agilisys for its business intelligence strategy
The Midlands Partnership NHS Foundation Trust has selected Agilisys to develop a business intelligence strategy to improve data and trust analysis capabilities.
As a result, the trust will have a single business intelligence tool that can be used across the Midlands Partnership NHS Foundation Trust (MPFT). Previously, this information was only used by the business intelligence team, but making it available to the entire trust, regardless of skill level, will support the massive growth of the trust data warehouse. In turn, this will support MPFT's ambitions for HIMSS 7.
The two organizations are working together to provide a roadmap that informs trust decisions about migrating their data to the cloud. In support of this, trust is moving to Microsoft's Power BI to back-up data and trust analysis capabilities. This will provide flexible and intuitive tools to help inform and make evidence-based decisions.
Peter Newton, associate director of information and recruitment at MPFT, said: "This work is a key part of our vision for the organization to make informed decisions based on the data we have. It will improve patient care and ensure that our services meet the needs of our populations. The Covid-19 pandemic, for example, disproportionately affected certain demographic data, which means that the need for data visibility is even more imperative. "
Paul Malcolm, head of health and NHS at Agilisys, said: "This latest program is very exciting because it lays the groundwork for a proactive data-driven organization where the right information is available to the right people, at the right time. , using a single, easy – to – use platform. "
The strategy will support MPFT's recently published digital strategy ambition, highlighting how data and analysis can be used to empower staff and patients.
Four London trusts launch North West London Nurses Collaborative Bank
In an attempt to transform the workforce and improve the flexibility of London-based nurses, four major trusts in the capital have launched a platform to pass on vacant shifts in hospitals to nursing staff.
Imperial College Healthcare NHS Trust, Chelsea and Westminster Hospitals NHS Foundation Trust, Hillingdon Hospitals NHS Foundation Trust and London North West University Healthcare NHS Trust have launched the North West London Nurses Collaborative Bank.
The platform will create a shared group of nurses available to fill the vacancies on the four acute trusts, with the shifts issued simultaneously. The move will help meet the needs of each trust with individual nurses, who will have more options on where and when they work.
The initiative is also expected to reduce spending on agency staff for the trusts involved, fill vacancies quickly to reduce rotation gaps, and give management teams the ability to create sustainable schedules that can be tailored. on demand.
Lindsey Waddell, head of the NWL Consolidation Program, said: "With the right technology solutions in place, we can unleash the full capacity of London's NHS workforce before a potentially challenging winter. it will help reduce the pressure on an exhausted workforce while maintaining the highest standards of safety and patient care.
"Improving regional collaboration is a key goal here at ICS North West London, so we are delighted to be part of this pioneering workforce initiative with our closest neighbors."
The Collaborative Bank is part of the trusts 'efforts to create a prosperous and sustainable workforce and comes after the same four trusts established the North West London Collaborative Bank for Physicians.
Using Patchwork Health technology, the fully digitized staff bank allows nurses to book shifts through an app and trusts to manage their staffing needs through a custom control panel. The technology-based solution also allows nurses to passport securely and in accordance with their pre-employment checks between trusts, helping to cope with the administrative burden associated with filling shifts.
Dr Anas Nader, CEO of Patchwork Heath, added: "At Patchwork Health, we are confident that collaborative banks can make genuine flexible work in the NHS available to everyone. Giving staff more flexibility increases well-being. and retention, and provides better outcomes for all.Crucially, all of this can happen while protecting the employer's ability to maintain predictability about workforce planning and improving standards of care. patient ".
Perfect Ward becomes Tendable
Perfect Ward, the quality inspection application and digital platform for healthcare and social care environments, will be known as Tentable from December 1, 2022.
The name change has been driven to reflect the values ​​and diversity of its growing global customer base.
Tim Bolot, founder and CEO of the company, said: "Our name may have changed, but our business values ​​remain the same. As our business expands into new sectors and new markets around the world , the name Tendable reflects who we are and the growing diversity of our expanding customer community.
The new name was chosen to reinforce the company's mission to create the most user-friendly and reliable quality improvement and assurance solutions. It aims to provide the best knowledge to healthcare professionals around the world, to the boards that manage them and, if necessary, to the regulators who oversee the sector.
Bolot continued: "We continue to innovate on purpose, working closely with our community to develop outstanding digital technology. This allows healthcare and healthcare teams to set and meet the highest standards of quality and safety. "
Christie Private Care acquires an integrated robotic surgical system
Christie Private Care, part of HCA Healthcare UK, has added the £ 7.8 million da Vinci Xi robot to its state-of-the-art theaters.
The addition of the robotic integrated surgical system brings a new level of minimally invasive complex cancer surgery to its private patients that is not available anywhere else in the Manchester region.
Da Vinci Xi offers surgeons much more flexibility and accuracy in a range of non-invasive surgeries, which means patients suffer less postoperative pain, have faster recovery times, and have a lower risk of surgical complications.
Claire Smith, CEO of HCA UK Joint Ventures, said: "By investing in our rooms of The Christie Private Care and acquiring the most advanced robotic surgical system, we have further improved our capacity, opening new avenues to surgery minimally. invasive and complex.Our amazing teams of surgeons and theater teams.
"We are incredibly proud to be the first in the region to offer this technology to the independent sector, ensuring that when it comes to cancer care, we are in a unique position to be able to support patients throughout their clinical careers. ".
The system uses skylight fluorescence imaging to provide surgeons with real-time visualization and evaluation of vessels, bile ducts, and tissue perfusion. This means they can operate more easily in various quadrants of the body with better access for complex procedures.
Hampshire Hospitals launches preoperative digital assessments
Hampshire Hospitals NHS Foundation Trust has introduced Synopsis iQ and Synopsis Home preoperative digital assessments for patients awaiting planned surgeries.
The digital solution will be launched at Andover War Memorial Hospital, Basingstoke and North Hampshire Hospital and Royal Hampshire County Hospital in Winchester.
Many of the problems experienced by the team in pre-assessment will be resolved through their implementation. For example, all communications and documentation can be produced within the Synopsis board, so that each patient's journey is visible to all relevant staff. The Synopsis control panel is fully integrated with PAS, EPR and room programming systems, which should help increase efficiency in the elective surgery process.
Sarah Gold, head of quality assurance at Hampshire Hospitals NHS Foundation Trust, said: "Our patients can now begin their pre-assessment journey as soon as possible on their way, giving us the opportunity to classify them once they are on the list and have completed their preoperative out-of-hospital assessment questionnaire using Synopsis Home.
"This will help us ensure that each patient is on the right track for them, whether it's a simple one or one that requires early intervention from specialists on our anesthesia team."
He continued: "When we met Synopsis, we felt strongly that the platform was designed with the same consideration in mind for the requirements of both the patient and the specialized preoperative staff who use it and would support our recovery plan. The Benefits they spoke for themselves, and every time we learned more about the platform it was clear that it was the right digital solution for trust. "
FCMS goes live with CLEO CORE
The FCMS Health and Wellness Provider Clinical Assessment Service in Blackpool has now been launched with CLEO CORE to support the delivery of their healthcare services.
The adoption of CLEO CORE means that the Clinical Assessment Service (CAS) of Blackpool and Morecambe is able to prescribe electronically using integrated CLEO EPS and clinically refer patients when needed.
CAS physicians can view a read-only version of the patient GP's practice record. It allows for a higher level of clinical expertise in patient assessment, which helps ensure that they are directed efficiently and effectively to the most relevant care pathway.
In addition, CLEO CORE also offers the FCMS team access to the summary care record, the medical interoperability gateway, child protection services, and safeguard functionality.
Lee McGlynn, chief operating officer of FCMS, said: "FCMS values ​​organizations that are willing to work collaboratively to drive products to better meet the needs of patients and the health system in general, and at CLEO, FCMS sees an opportunity to work with an appropriate digital solution for today's healthcare ecosystem with the ethos of social enterprise at its core.
David Brown, CEO of CLEO Systems, said: "It has been fantastic to work with FCMS on this deployment, which has been a real collaboration in interoperability and means that both doctors and patients will benefit from improved clinical support. when evaluating patients ".
FCMS 'approach to its digital transformation program is to create an interoperable digital infrastructure that relies on CLEO Systems' ability to use APIs to deliver easy interoperability.