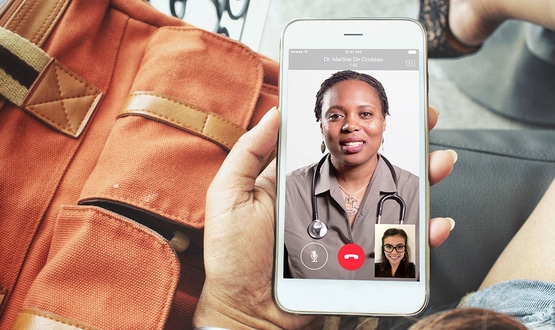 The Royal Wolverhampton NHS Trust has expanded its partnership with Babylon in an attempt to introduce 'integrated and accessible' digital healthcare.
The partnership will deploy Babylon 360 to more than 55,000 people covered by the Royal Wolverhampton Primary Care Network.
Babylon 360 provides patients with digital access to health through an app. According to the company, it provides users with 24-hour access to information, health monitoring and health professionals.
Its goal is to help people access the information and care they need, freeing up the doctor's time to manage patients. Babylon claims that services make "healthcare more affordable for the NHS".
Royal Wolverhampton has been working with Babylon since the start of the Covid-19 pandemic to encourage the adoption of digital services in the area.
After 18 months, Confidence and Babylon have combined their learnings to build a more patient-centered, digital-based model for improved health outcomes, according to a Babylonian statement.
David Loughton, CEO of the trust, said: "Working with Babylon is exciting for us as a trust. The NHS has learned a lot about the benefit of using digital platforms during the Covid-19 pandemic and we are delighted to continue to develop it, in collaboration with Babylon.
"This technology will improve patients' choice and give them greater control over their own health and well-being, helping them to have their GP consultations at the right time and place for them."
During the first phase of the launch, first digital format services will be introduced to patients at the nine Royal Wolverhampton clinics.
Through the Babylon app, these patients will be able to access their current GP appointment to book video appointments with their regular GP. They will also have access to Babylon's digital health tools, such as the Symptom Checker.
Dr Umang Patel, director general of care based on the value of Babylon, added: "The pandemic experience has made the case for integrated care even stronger and has redoubled the government's determination to prioritize public health, focusing specifically on preventive health care.
"Joining the government agenda, we want to continue to deploy similar services such as our value-based care model, Babylon 360, which aims to create a holistic, easily accessible and affordable healthcare option that promotes the prevention of the cure".
January 2020 Royal Wolverhampton announced a ten-year partnership with Babylon for integrated digital care.
Patients and trusted staff were expected to use Babylon technology to manage care through a free app, which will connect primary, secondary and community care.