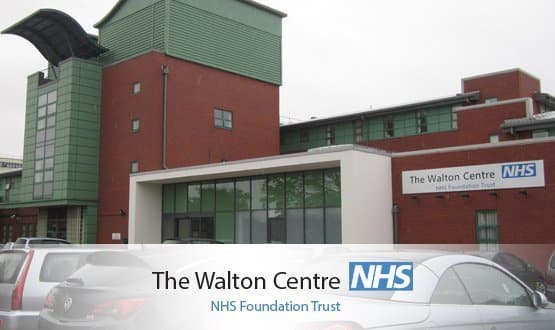 There are three key areas of work for the Walton Center under its new role as a digital aspirant: infrastructure, interoperability, and electronic patient record maturity, and it is "ready for rock and roll".
The NHS Foundation's trust – the only neuroscience trust in the country – was named to the second wave of digital aspirants revealed exclusively in Digital Health Rewired 2021.
It will receive £ 6 million over three years from NHSX, with the funding of the trust to increase its digital capabilities.
Speaking to Digital Health News about funding ambitions for funding, chief IT Justin Griffiths said the program had "dramatically" accelerated planned digitization works and that confidence was now getting our house ready. for rock and roll ".
The trust recently became HIMMS Level 5 and aims to achieve HIMMS Level 6 with the help of Digital Aspirant funding.
"It simply came to our notice then [to deliver IT projects] dramatically, which is incredibly exciting, "Griffiths said.
"There are a lot of changes involved and we are very aware of the business change of organizations … so we are doing a lot around digital transformation and how we can do it better for the people in the face.
"It's about making sure we can get things done faster, but also better for the people involved, and it gives us time to talk to end users to make sure what we're putting in place is exactly the they need it ".
One of the 12-month advanced programs for Aspirant funding is the trust's plans to digitize the Intensive Care Unit (ITU) pathways.
The project will include the use of technology, including low-emission Bluetooth, to track patients 'trips to the unit to reduce the need for paper records when they are transferred to other hospital locations. You will see more patient records from the ITU department integrated into the trust's electronic records.
"We can now create a system with which our consultants and nursing staff are very happy from an ITU point of view," Griffiths told Digital Health News.
"ITU is very form-based, they are complex forms because they have to be, and it's about turning it into this digital setting so that they can be shared beyond ITU.
"We have a lot of people from the most important trauma center and we don't have an E&E, they go straight to the cinemas and then into the ITU. Therefore, the ITU is critical to this patient journey and needs to expand further." .
EPR maturity
The "main focus" of Digital Aspirant funding and trust digitization plans is the maturity of its electronic patient record (EPR).
Unlike other trusts that have paid a lot of money for EPRs provided by global tech giants, The Walton Center chose to build its own system to accommodate what the trust needed to achieve.
"The maturity of the EPR is probably our main focus because it's an internal system, so it's built on top of the best category," Griffiths said.
"We have Silverlink PAS which we use as a patient management system because it is quite complex, so it makes no sense to try to rewrite this, but on top of that, our EPR is as a presentation layer. , so all clinical documents and forms are made through this. .
"So interoperability relates very well to this workflow on how we link to our CareStream PACS [picture archiving and communication system], and our EPMA [electronic prescribing and medicines administration] system ".
Griffiths said the decision to go its own way in developing an EPR was based on the best outcome for the end user.
"From the consultants' point of view, at the point of care, they don't care about the system going down, they want it in a patient context where everything comes together, "he added.
"So that's our greatest hope, to move forward now."
Be an aspirant
The Digital Aspirant program was released in December 2019, with the first round of trusts appointed in March 2020. The second wave of Aspirants, with thirty-two trusts, was revealed exclusively by former Health Secretary Matt Hancock at Digital Health Rewired 2021.
Seven trusts received up to £ 6 million in three years to fulfill their digital ambitions, and another 25 will receive initial funding of £ 250,000 each to develop digital strategies.
The aim of the program is to raise the NHS standard by ensuring that organizations have a basic set of digital capabilities.
Griffiths confirmed that the Walton Center should create plans as part of its role as a digital aspirant, with the goal of making it easier for other trusts to adopt best practices.
They will include the ITU system tailored to trust and personalized EPR.
Griffiths added that digital transformation did not always consist of "reinventing the wheel" and that often learning from the success of others was the way forward.
To this end, the trust's EPR system will be published on an open source platform in the coming years as a resource for other trusts wishing to build a similar system.
He stressed the importance of programs such as Digital Aspirant to help trusts "bring the experience" to accelerate digital transformation.
Recently, digital health networks have asked Sajid Javid, recently appointed health secretary continue the momentum with digital and data programs in the NHS, such as the Digital Aspirant program, following his appointment last week.
Javid's position on technology in the NHS is still unclear, with networks calling for a "statement of intent on the digitization agenda".