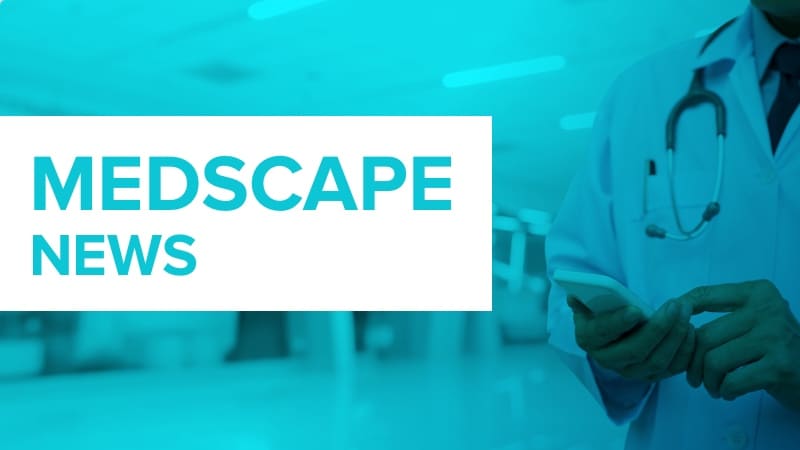 Two new phase 2 studies show encouraging results with baseline research once a week insulin analog icodec (Novo Nordisk) for people with type 2 diabetes they need insulin.
Insulin icodec works by reversibly binding to albumin, which delays the release of the active analogue of insulin. It has an average life of about 1 week. The glucose-reducing effect is distributed almost evenly throughout this week.
Ildiko Lingvay, MD, of Southwestern Medical Center at the University of Texas, Dallas, Texas, who is the author of the two new articles, said:
"A weekly insulin is a game changer that will decrease the burden of treatment for patients while improving their compliance."
He noted that these studies demonstrate optimal approaches to initiating treatment with icodec and serve "as cornerstones for a large Phase 3 clinical trial program that is ongoing … that is designed to evaluate the effectiveness of the 'administration of insulin once a week in patients with either type 1 or type 2 diabetes. "
Another advantage of the formulation, Lingvay noted in a press release from its institution, is that it could decrease the burden for caregivers of diabetes patients who need insulin.
"For example, for patients who need help getting an injection, those living in long-term care centers, and those with memory problems, an insulin once a week will facilitate treatment and decrease the burden on patients. care providers, "he explained.
Assessment of glycemic control assessment with reduced hypoglycemic risk
The first phase 2 trial, published online April 19 a Diabetes care, was an open-label 16-week treatment study that included 205 non-diabetic insulin adults with type 2 diabetes A1c levels ranged from 7% to 10% while medications were used to lower oral glucose.
They were randomly assigned to one of three icodec rating groups once a week:
Group A: fasting glucose target of 80-130 mg / dL with adjustments ± 21 units / week

Group B: fasting glucose target of 80-130 mg / dL with ± 28 units / week

Group C: fasting glucose target of 70-108 mg / dL, adjusted by ± 28 units / week or at U100 glargine once daily with a fasting glucose target of 80-130 mg / dL with adjustments of ± 4 units / d
The time percentage in the ideal glucose range of 70-180 mg / dL, assessed by continuous glucose monitoring during weeks 15-16, improved from baseline levels of 57.0%, 55.2%, 51.0% for groups A, B and C, respectively, and from 55.3% for glargine to 76.6%, 83.0%, 80.9% and 75.9%, respectively.
There were no unexpected security issues. Hypoglycemia episodes of glucose levels <54 mg / dL occurred at 0.05, 0.15, 0.38. and 0.00 per patient-year for all four groups, respectively. None were serious (i.e. needed assistance).
Assessment for group A patients (80–130 mg / dL, ± 21 units / week) gave the best balance between glycemic control and risk of hypoglycemia, according to Lingvay and colleagues.
Using the loading dose when switching to Icodec improves the time in the interval
In the other phase 2 test, too published online April 19 a Diabetes care, Harpreet S. Bajaj, MD, of Mount Sinai Hospital, Toronto, Canada, and colleagues, with Lingvay as co-author, examined two methods for switching to icodec. This multicenter, open-label, target treatment study included 154 patients with A1c levels of 7.0% to 10.0% who were already receiving basal insulin daily and at least one oral medication to lower glucose.
Parents were randomly assigned to one of three treatment approaches: a loading dose of 100% icodec (only the first dose was doubled), no loading dose, or glargine once a day.
The main endpoint was time in the interval (70–180 mg / dL) during weeks 15 and 16. This was achieved with 72.9% of patients receiving the loading dose of icodec, 66.0% of patients who received icodec without the loading dose and 65.0% of patients who received daily glargine. Bajaj and colleagues reported that the difference between the icodec loading dose method and glargine was significant.
The mean A1c level decreased from an overall mean of 7.9% at baseline to 7.1% in the icodec loading dose group and to 7.4% in both the unloaded dose as in glargine groups.
Rates of adverse events and hypoglycemic episodes did not differ significantly between groups.
Previous phase 2 data showing that the efficacy and safety of icodec were comparable to that of once a day insulin glargine The U100 of 247 non-diabetic insuliniferous patients with type 2 diabetes were published in November 2020 a The New England Journal of Medicine and were presented at the annual meeting of the European Association for the Study of Diabetes (EASD) 2020, as reported per Medscape Medicdal News.
Both studies were funded by Novo Nordisk. Lingvey has received research funding, advisory / consulting fees or any other support from Novo Nordisk, Eli Lilly, Sanofi, AstraZeneca, Boehringer Ingelheim, Janssen, Intercept, Intarcia, Target RWE, Merck, Pfizer, Novartis, GI Dynamics , Mylan, Mannkind, Valeritas, Bayer and Zealand Pharma. Bajaj has received expression fees from AstraZeneca, Eli Lilly and Company, Janssen Pharmaceuticals, Merck and Novo Nordisk and research funding paid to LMC Healthcare for being principal investigator in clinical trials at Amgen, AstraZeneca Boehringer Ingelheim , Ceapro Inc., Eli Lilly and Company, Gilead Sciences, Inc., Janssen Pharmaceuticals, Kowa Pharmaceuticals Co. Ltd., Madrigal Pharmaceuticals, Merck, Novo Nordisk, Sanofi and Tricida, Inc.
Diabetes care. Published online April 19, 2021. Lingvay et al, Summary; Bajaj et al, Summary
Miriam E. Tucker is a freelance journalist based in the Washington, DC area. She is a regular contributor to Medscape. Other of his work has appeared in the Washington Post, NPR's Shots blog, and Diabetes Forecast magazine. It can be found on Twitter @MiriamETucker.
For more news on diabetes and endocrinology, follow us Twitter i Facebook.