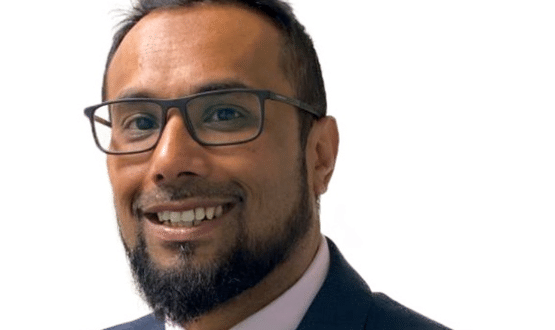 Professor Sultan Mahmud will leave the Royal Wolverhampton Hospitals NHS Trust after being appointed new healthcare director of BT's Enterprise unit.
Professor Mahmud will step down as head of innovation, integration and researcher at the Royal Wolverhampton Hospitals NHS Trust (RWT) and will begin his new role in May 2021.
He has over 20 years of experience working in the NHS, which includes time spent as regulators, suppliers and senior commissioners. In its new position, its focus will be on accelerating innovation for connected health.
"I am delighted to be joining BT at such a crucial time for healthcare in this country," Professor Sultan said.
"Having worked for two decades for the NHS, the role appeals to me enormously because I recognize the potential of BT infrastructure combined with its willingness to remedy some of the family challenges the NHS farm has with interconnectivity.
He added: "In my new role, I hope to further strengthen BT's partnership with the NHS to improve services for staff and patients across the country. Digital transformation is no longer an option, given the scarcity world of workforce, is now accepted in almost all developed health systems.
"I want to contribute to BT's bold innovation culture that is taking shape. There are some very talented colleagues and I am honored to have the opportunity to contribute to it."
During his six-and-a-half years working for the trust, Professor Sultan oversaw the delivery of several key projects, including a ten-year deal with Babylon Health which will allow local residents to have access to the most advanced AI-based technology.
He has also overseen partnerships with Sensyne Health and health induction.
Ed Stainton, CEO of BT's Enterprise Enterprise Unit, added: "As we have seen this past year, the success of the healthcare sector is so vital to the UK and we are committed to providing the most innovative solutions to help the UK. healthcare sector will thrive now and in the future.
"The sultan will be integral in this; contributing their experience and skills to drive the growth of our new connected health solutions ".