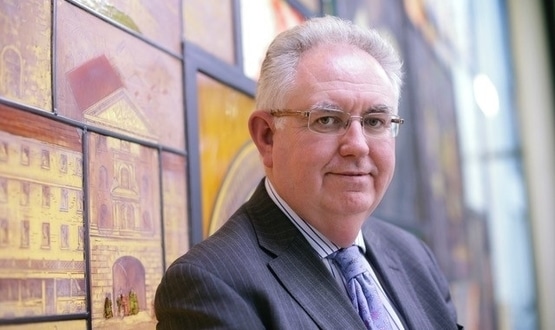 Professor Sir Mark Caulfield, one of the country's most imminent scientists, will have to leave his role at Genomics England to take up a new post as executive director of Barts Life Sciences.
Professor Caulfield joined Genomics England in 2013, where he was responsible for leading the scientific oversight and delivery of the 100,000 Genomes Project, which ran until 2018. His work here led to a research resource, the largest of its kind in the world, which helps to encourage the use of genomics in health. In 2019 he was awarded the title of Knight and now the English genomics industry is recognized as a world leader.
More recently, Professor Caulfield has worked with NHS England to create the National Genomic Test Directory and the NHS Genomic Medicine Service to provide equitable access to 56 million people to appropriate genomics testing.
Genomics is expected to play an integral role in the evolution of health, earlier this year, the NHS Foundation of the NHS Foundation of Guy and St Thomas announced an online program to teach staff about genomics.
Chris Wigley, CEO of Genomics England, said: "Mark leaves here an extraordinary legacy of scientific achievements so that his successor and the wider team can build … The UK continues to lead the world in genomic medicine, which "It's partly due to the importance of Mark's contribution. We're really looking forward to seeing Barts come in and wish him well."
Barts is a research and innovation partnership between Queen Mary University of London and Barts Health NHS Trust. Professor Caulfield will lead the development of a leading life sciences campus in Whitechapel when he joins his new role later this month.
But Professor Caulfield will not leave genomics behind. His new role at Barts will focus on science as well as digital health and clinical innovation in order to transform healthcare.