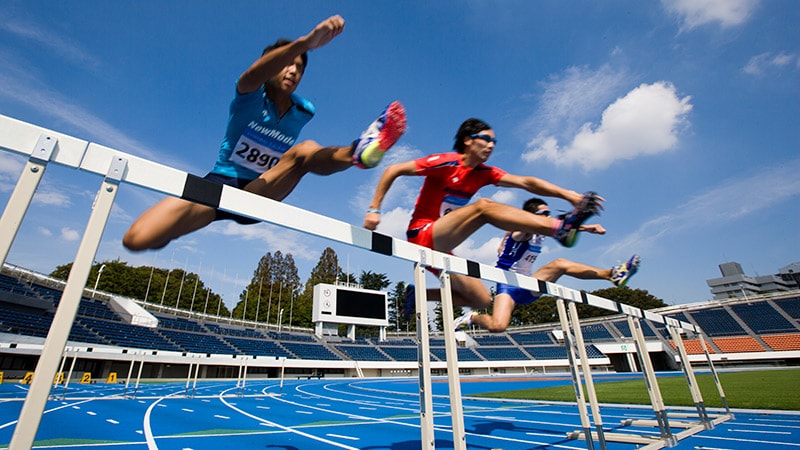 Young athletes are unlikely to experience ongoing heart problems after COVID-19 infection.
In a multicenter study conducted between September and December 2020, it was only found that 0.7% of the 3,018 collegiate athletes who tested positive for SARS-CoV-2 infection had a definite, probable, or possible heart condition. related to infection.
None experienced an adverse cardiac event and only five (0.2%) required hospitalization for non-cardiac complications of COVID-19.
"The message at home is that heart disease doesn't go as far as we initially feared. It's between 0.5% and 3%, depending on how the heart condition is defined, which is nothing but not it's the 30% or 50% that some early studies hinted at, "he said Kimberly G. Harmon, MD, from the University of Washington, Seattle.
Harmon, along with Jeffrey A. Drezner, MD, also of UW, and Aaron L. Baggish, MD, of Massachusetts General Hospital, Boston, were primary co-researchers in the study of the record of outcomes for conditions cardiac in athletes (ORCCA). The group's conclusions were published April 17 in Circulation.
About 20,000 athletes tested
The researchers prospectively tested 19,378 athletes to detect SARS-CoV-2 infection from 42 U.S. colleges and universities during the study period. A total of 3,018 (16%; mean age, 20 years; 32% women) tested positive and underwent cardiac evaluation.
"We didn't prescribe what schools should do in terms of cardiac assessment, but most of these colleges have quite a few resources and approximately 74% of the athletes were assessed using the test-of-choice strategy. 12-lead electrocardiography, cardiac and transthoracic troponin echocardiography [TEE], with cardiac MRI [CMR ]when indicated, "Harmon explained. Only 198 athletes underwent a primary examination with CMR.
Athletes were often tested several times to detect SARS-CoV-2 infection by participating institutions and were included in this study if they had any positive test and underwent postinfection cardiac detection.
The cohort includes athletes representing 26 different sports, including football (36%), basketball (9%) and cross country (8%). Most were asymptomatic or had only mild symptoms of COVID-19 (33% and 29%, respectively).
"Exercise seems to be protective"
Abnormal findings suggesting cardiac involvement of SARS-CoV-2 were detected ECG in 0.7% of athletes (21 of 2,999), cardiac elevation of troponin in 0.9% (24 / 2,719) and abnormal TTE findings in 0.9% (24 / 2,556).
The odds of having heart involvement were 3.1 times higher in athletes with cardiopulmonary symptoms.
"One thing we've seen in the literature and in this cohort is that exercise seems to be protective to some extent against COVID-19. We had a lot of cases, but in the whole cohort only five athletes were hospitalized with COVID and they were for non-cardiac reasons, "Harmon said.
During a mean clinical surveillance of 113 days, there was one (0.03%) adverse cardiac event probably unrelated to SARS-CoV-2 infection.
The diagnostic performance for probable or definitive cardiac involvement was 6.7 times higher for a clinically obtained MRL (10.1%) versus a primary screening MRI (1.5%).
"These are data we desperately needed. Small, central studies in the early days of the pandemic had indicated a higher prevalence of heart damage, which led us to be very conservative about returning to play in the early days," he said. . Jeffrey Lander, MD, who did not participate in the study.
He noted that the study is complementary to one published in March, post-COVID-19 professional athletes were examined and cardiac pathology was also found in less than 1%. The mean age in this study was 25 years.
"They saw a similarly low rate of cardiac involvement in professional athletes and, along with this study, provides us with new information that is also reassuring," added Lander, co-director of sports cardiology at Living Barnabas Medical Center in Livingston, Nova. Jersey, an RWJBarnabas Center Health and Cardiology Team at Seton Hall University in South Orange, New Jersey
Limit CMR to symptomatic athletes
"I think this data can be extended beyond the college athlete. And it's fair to say to high school athletes and young recreational athletes who have had an asymptomatic or mild infection: you probably don't need more exercise if you feel well." . suggested Harmon.
"For those with moderate or severe illness, the triple-screen protocol is a good idea, especially if they have any symptoms," he added.
Lander agrees that appropriate providers should review athletes before re-playing sports, but that the CMR should not be used routinely for the review of return to play.
"We've never taken a group of, say, 1,000 college athletes who had just recovered from grip and I've done a cardiac MRI on them, so it's a bit like opening the Pandora's box when used too liberally. It is difficult to assess whether the results are secondary to COVID infection or to something completely unrelated, "he noted.
ORCCA is a collaboration of the American Heart Association and the American Medical Society for Sports Medicine to track COVID-19 cases among National Collegiate Athletic Association (NCAA) athletes. The current study was supported by a grant from the American Medical Society for Sports Medicine.
This article originally appeared on MDedge.com, which is part of the Medscape professional network.