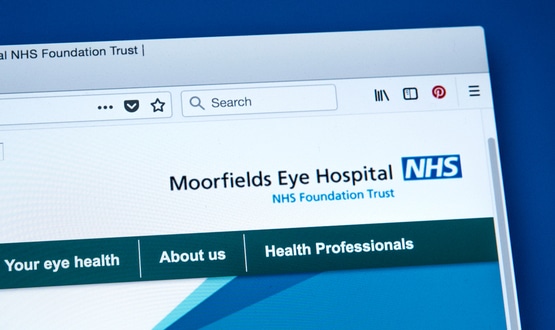 Peter Thomas will have to join the role of Clinical Information Officer (CCIO) at the Moorfields Eye Hospital NHS Foundation Trust in August.
The consultant joined the trust in 2017 and was especially interested in machine learning and artificial intelligence, a pioneer in the use of digital medicine and telemedicine in the hospital.
As CCIO, Thomas will be responsible for raising awareness about clinical computing as an important element in the safe and high quality care of the patient.
It will also support Moorfields 'strategy to implement a complete electronic medical record in preparation for moving to a new location with Oriel. The specifically designed Oriel installation will provide an integrated base of visual assistance, research and education and construction will begin next year.
On his new role, Thomas said: "I am delighted to be offered the role of Head of Clinical Information at Moorfields and look forward to taking this opportunity to use digital medicine in innovative ways to help our patients receive the best possible attention ".
One of his goals within the new role is to establish and lead the new digital medicine department. This will support the digital transformation of clinical services, enabling safe and effective use of technologies as they begin to move from research to clinical practice.