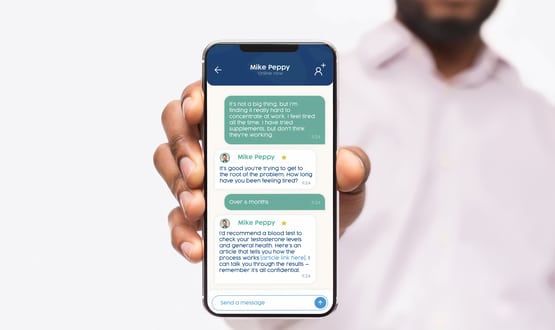 Digital Health Rewired Pitchfest winner Peppy Health has raised £ 6.6 million in its latest round of funding and will be dedicated to scaling up its existing technology and introducing new services.
Founded in 2018, Peppy's vision is to cover some of the biggest health gaps through its application: menopause, fertility and early fatherhood. Its expert-led support connects users with several qualified professionals. Services include instant messaging, group chats, video queries, articles, videos, programs, and live events with people excited to join a growing band of community users who are at a similar stage in their life.
It was the winner of the Digital Health Rewired Pitchfest 2021, which gave the company the opportunity to test its product within the NHS by scaling it at Chelsea and the Westminster Hospital NHS Foundation Trust through the CW Innovation Program.
This latest £ 6.6 million investment was led by Felix Capital and will allow Peppy to scale its current service.
Susan Lin, an investor at Felix Capital, said: "Peppy is at the forefront of three major market trends and we believe it can become a brand that defines the category.
"First, a massive growth in employee-specific benefits, driven by a growing awareness of the importance they have for increasing morale, productivity and retention. Second, the demand for much more convenient ways to access healthcare, which has been further accelerated by Covid-19. And finally, the need for much more personalized solutions, especially in critical stages of life such as menopause and early parenting. "
New services planned
The company also plans to introduce a new range of support services, especially for men's health. It plans to offer the world's first men's health service within the reach of employers, focusing on urological, hormonal, mental and lifestyle health.
Max Landry, co-founder of Peppy, said: "More and more entrepreneurs are learning that providing remote and inclusive support for the person is key. This new investment allows us to leverage and scale our current services and accelerate the launch of new verticals, such as men's health, and ultimately gaining more support for more people. "
Peppy's base already includes companies such as the magic circle law firm Clifford Chance, Santander and DFS, as well as NHS trusts. The pace at which it continues to grow seems to be strong and the demand for vertical futures has already been seen, both from existing customers and potential customers.
Mridula Pore, co-founder of Peppy, added: "The pandemic has shown us that employers can not only talk about supporting the health and well-being of their employees, but they need to take action. There are more and more leading companies. they turn to us to provide the support their people really need, not a unique solution, but a reliable, personalized and expertly provided service. We are still on the surface of what is possible for Peppy. "